Drylands: Plan B - Post-apocalyptic RPG action platformer
---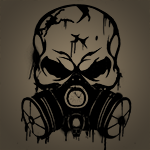 Update: The game will be out on September 10th!
Hi people, we wanted to introduce you to Drylands: Plan B
What's this? Something like a second try at our game Drylands; we modified the game and went for a different approach, this time the game will be free and will be supported by ads.
You can play the entire game for free and none of the ads are in the gameplay section, they are in the pause menu and the loading screens. Additionally you can earn ingame credits watching rewarded video ads (or skip them). Prices of shops are modified to aknowledge all these changes.
Among other modifications the graphics now are a little more colorful; there are tutorial screens at the initial phase of the game; we added poiting arrows for quests to make them easier to complete.
A short gameplay trailer:
Here are the main features:
-Deep quests system, main plot and secondary stories, bounty hunter missions; meet interesting people in your adventure
-Enemies with different factions, everyone fights for their own
-Vast levels to explore and uncover its secrets; loot stashes and hidden collectables
-Raider faction procedurally generated with random weapons that adapts to the player
-Hack into computers, control doors, cameras, drones, turrets, read logs and messages; discover clues and codes to access new locations
-Engaging boss fights
-Improve your character with perks
-Procedurally generated weapons' stats with different rarities and elemental damage; shield and grenade mods
-Battle in the arena to prove you are the best of the wastelands
-Several vendors to upgrade your equipment, arsenal, help your exploration, and a very rare items secret trader
-Simple but effective cover system, shields and melee
-Customizable controls; change placement, size and transparency
-60 fps in all supported devices for a smooth experience
-Universal
Here are some screenshots:
And a couple comparing to the old Drylands:
Here is the original review from TouchArcade of Drylands:
http://toucharcade.com/2015/05/28/drylands-review
We are looking for some Testflight testers just to be sure everyone is able to play it without any problems, so you can leave your apple account email or send me a private message with it and I'll send you an invitation (Minimum requirement iPhone 5, iPad 2, iPod 5).
Release date will be posted as soon as the game is approved, we will test it for a couple of days now and send it right away for the review process.
Thanks everyone!
---
Last edited by AngryBugs; 09-03-2015 at

09:26 AM

.