The Amazing Bernard (by Kumkwat Entertainment)
---
Hey Toucharcade, just wanted to announce our (Kumkwat Entertainment) biggest game to date, the epic action/adventure/platformer/runner
The Amazing Bernard.
The Amazing Bernard tells the story of how exactly a scrawny, meek Bernard grew to become one of the most legendary military heroes of his generation, Bernie O'Tag. This is an origin story unlike any before it as you will dive into the mind of the man himself and unveil the secrets that make Bernie amazing...and the ones that don't.
As I mentioned, The Amazing Bernard is a game that covers many genres. You will soar through the air to just barely pull off a massive jump...you'll slide right under a falling spikeball feeling the air across your face as it whizzes by and you'll swing from rope to rope, feet dangling above certain doom.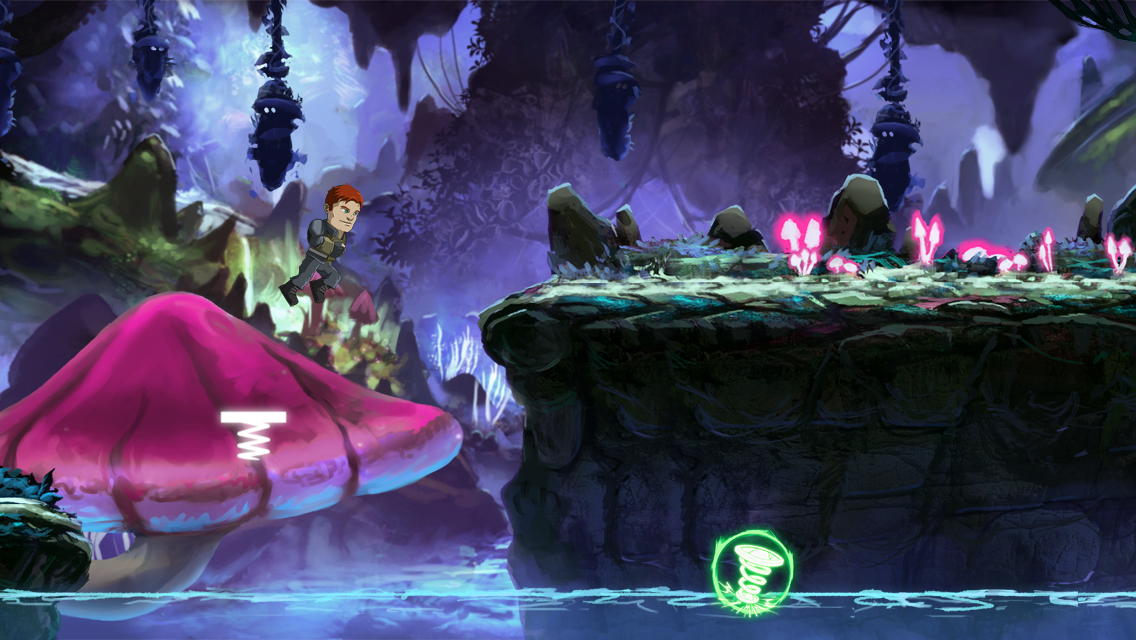 Bernie can also manipulate the world to help his cause with special powers. As Bernie you'll be able to create platforms to run on and drop in springs to jump from all with the touch of a finger. With full energy you can fuel Bernie with the power of an angel, sparing him from a mistake with wings that will bring him gently to the ground after seemingly sure death.
On top of the thrilling story mode, players will also get to enjoy an endless runner mode where they can play as Bernie and other characters from the campaign, all with their own unique abilities to help players reach the top of the leaderboard.
All of this through beautifully hand-drawn 2D environments and to the sweet sounds of an epic original soundtrack.
We'll be posting updates on new features and new story all the way until the release so you can check out our website and/or follow us on twitter.
Let me know what you think!
www.kumkwat.net
@kumkwatnet
The Amazing Bernard will arrive on iOS and Android in late 2015.
Youtube link
|
Pop Up
---
Last edited by cshmee; 05-23-2016 at

04:14 PM

.