CANNON LAND: The new super casual arcade game! Coming November 5th!
---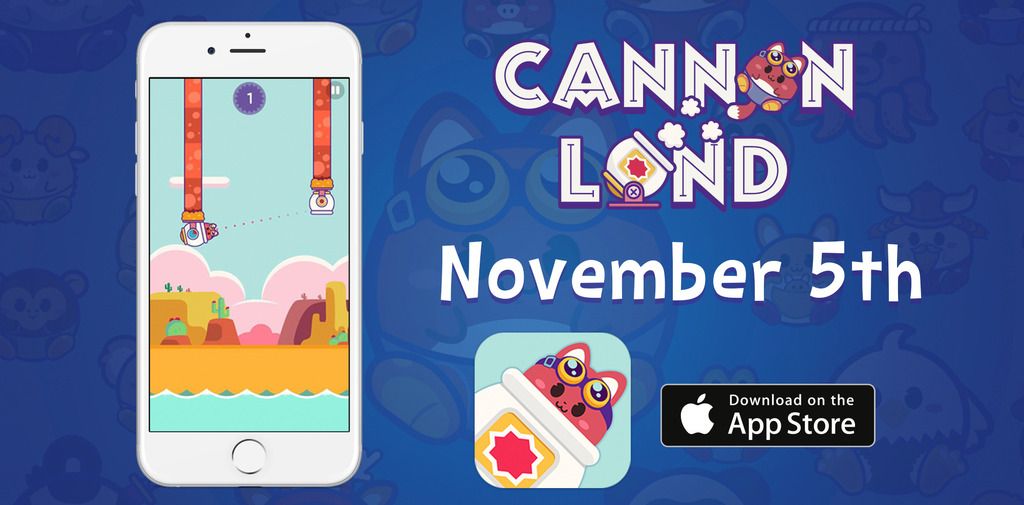 Bullet needs you to get as far as possible. Shoot them from one cannon to another as you get coins to unlock new Bullets. How far can you make it? Focus and…. FIRE!
[Cannon Land Gameplay Trailer]
Hi Everyone!
Let me introduce Cannon Land, our first super casual arcade game for iPhone and iPad, developed by Herding Cats and co-produced with the awarded winning studio
eRepublik Labs
.
A GREAT GAMEPLAY EXPERIENCE:
Inspired by the legendary mechanic found in
Donkey Kong Country - go from barrel to barrel -
Cannon Land gives the player a simple yet addictive gameplay that will remind you of the famous
Flappy Bird
, as it's an explosive mix between classic super nintendo and the latest mobile hits.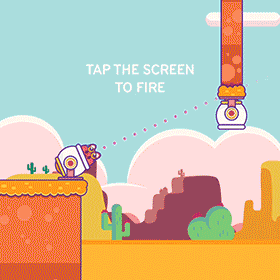 MEET THE BULLETS:
These adorable animals are the Bullets, the heroes in Cannon Land. There are all types of Bullets, try to collect them all! You will also discover hidden Bullets that unlock special backgrounds!
FEATURE OVERVIEW:
• Simple but very addictive one touch gameplay.
• Earn coins and unlock more Bullets.
• Collect all the Special Cannons
• Connect consecutive cannon shots to beat your own records.
• Amazing & fun graphics.
• Daily Prizes with amazing rewards.
• Languages: English, Chinese, Japanese, Korean, German, Spanish, Portuguese, French, Italian, Russian.
>>
Supported Hardware
:
Universal (iPhone 4S and above; iPad 2 and above)
FOLLOW US:
Follow
@CannonLandGame
on Twitter or like
Cannon Land
at Facebook for up to the daily updates on Cannon Land!
Check out the official
Cannon Land Trailer
where you will see us play the game conected to the TV (under developement) using a big red button that we made for fun! Enjoy it!
[Cannon Land Trailer]
For more information and images:
Presskit:
http://herding-cats.net/cannonland/presskit.html
Website:
http://herding-cats.net/cannonland/
---
Last edited by Ksta; 10-08-2015 at

02:53 PM

.