Cavernaut – Tilt-Controlled Cave Flyer
---
Hi there, Jan here, developer of
Cavernaut!
Just wanted to let you know that the game, which is already out for iOS, is now available for Android, too –
You can get it on Google Play:

There is already a lot of info about
Cavernaut
available here on TouchArcade (like here:
http://toucharcade.com/games/cavernaut
, or in this forum thread:
http://forums.toucharcade.com/showthread.php?t=271533
), but here is the launch trailer and some screenshots, to give you an idea of what this is all about: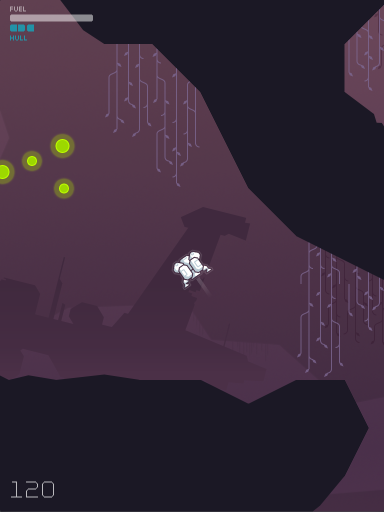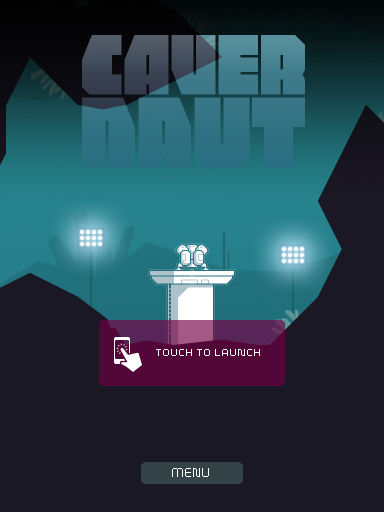 Game description
Cavernaut is a cave flyer, inspired by classic titles like Lunar Lander, Thrust, or Solar Jetman. Your goal: Pilot a spaceship from a launch pad deep within an alien planet through a maze of caves to the planet's surface. You'll have to avoid hazards like lasers, mines, or spiked walls, and find landing pads to refill your tanks before you run out of fuel. On your way, you pick up luminum crystals that can be traded for ship upgrades, and perhaps you can discover the fragments of relics from an ancient alien civilization that are scattered throughout the caves.
The ship is steered with tilt & touch controls. You'll have to make it through 5 levels with increasing difficulty, which are semi-randomly generated every time you play, so no two caves are alike. Do you have the skill to make it to the surface?
If you want to play Cavernaut, learn more about the game, or want to contact me, here are some links:
Get it on Google Play:
https://play.google.com/store/apps/d...it_b.cavernaut
Game website: www.cavernaut.com
Twitter: @EinheitB
---
Last edited by Einheit B; 10-13-2015 at

09:11 AM

. Reason: Updated with Google Play link