Another video game quiz with *unlocks and levels*
---
Hi iOS folks!
*Work in progress*
I am currently making a video game quiz with
unlockable content
.
It means there is a Main mode where you just have to guess the name of the game from an in-game screenshot.
Something like this :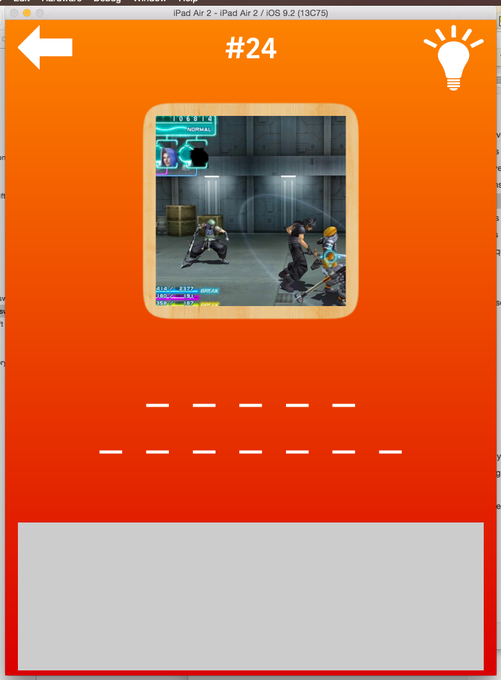 Did you recognize Final Fantasy VII : Crisis Core? Well, the answer is just "Final Fantasy".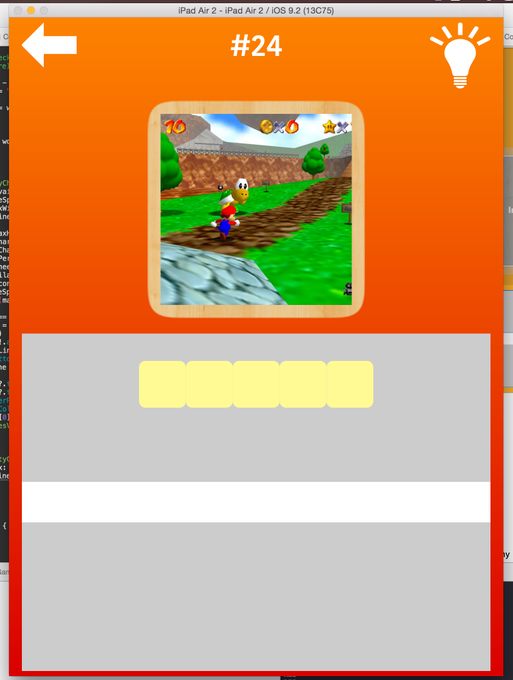 And this one is Super Mario 64 with the answer being "Super Mario".
There will be 2 modes
-
Main "Story" mode
: Just like Icomania, you progress through levels and you have to press on buttons to complete the placeholders. (see previous screenshot).
Your progress will unlock options
for the Custom mode
-
Custom mode
: You decide on the quiz you will get.
Only Wii games? Only RPG games?
So far, I am still not sure how I will make the custom mode. Will there be a time limit? Will each quiz generate a seed so that you can share it and have your friends run the same quiz?
I always thought of making other ways of input: MCQ and "textfield input" (where you type directly instead of pressing on buttons) - it would correspond to some kind of difficulty modes. Maybe I leave it to the users to decide in the options?
Any tips/opinions are welcomed!