😀💭🚫👻🤔 Cinemoji - A Cinematic Emoji Showdown - Available 2/25/16
---
Hi Everyone,
I want to share my newest game, which is due out this Thursday. Cinemoji is a multiplayer turn based game where you'll challenge your friends to guess which movie, TV show, or videogame you've recreated entirely out of emojis. Tap into your movie-buff knowledge or bring back old inside jokes with friends as you join them in a cleverly creative quest while they work to guess what you've just emojified.
If you get stuck, you can get your friends involved by asking online for a hint. Cinemoji is designed to be stress-free, collaborative, and adorably emoji-filled.
It's 100% ad driven, no IAP, no schenegians or limits to what you can do. The ads are just an iAd at the top of the screen and the whole "Watch a video to get a hint" mechanic you've seen in other games. Nothing interrupts you forces you to do anything.
I've included several hundred movies, tv shows and videogames for you to describe to your friends and have them guess.
For instance:
Die Hard
I hope you like the game, it's designed to be fun and humorous and to be enjoyed with friends.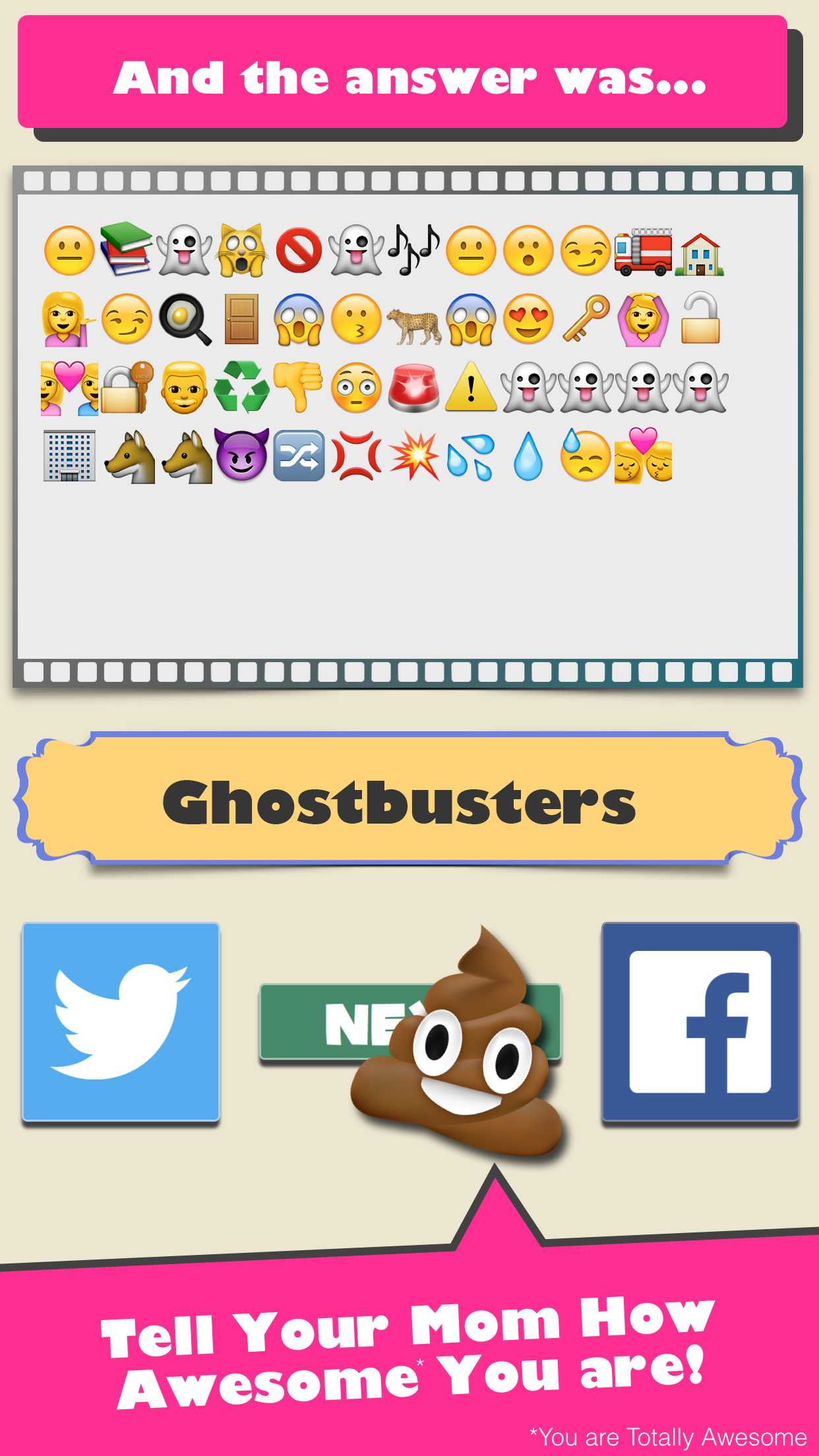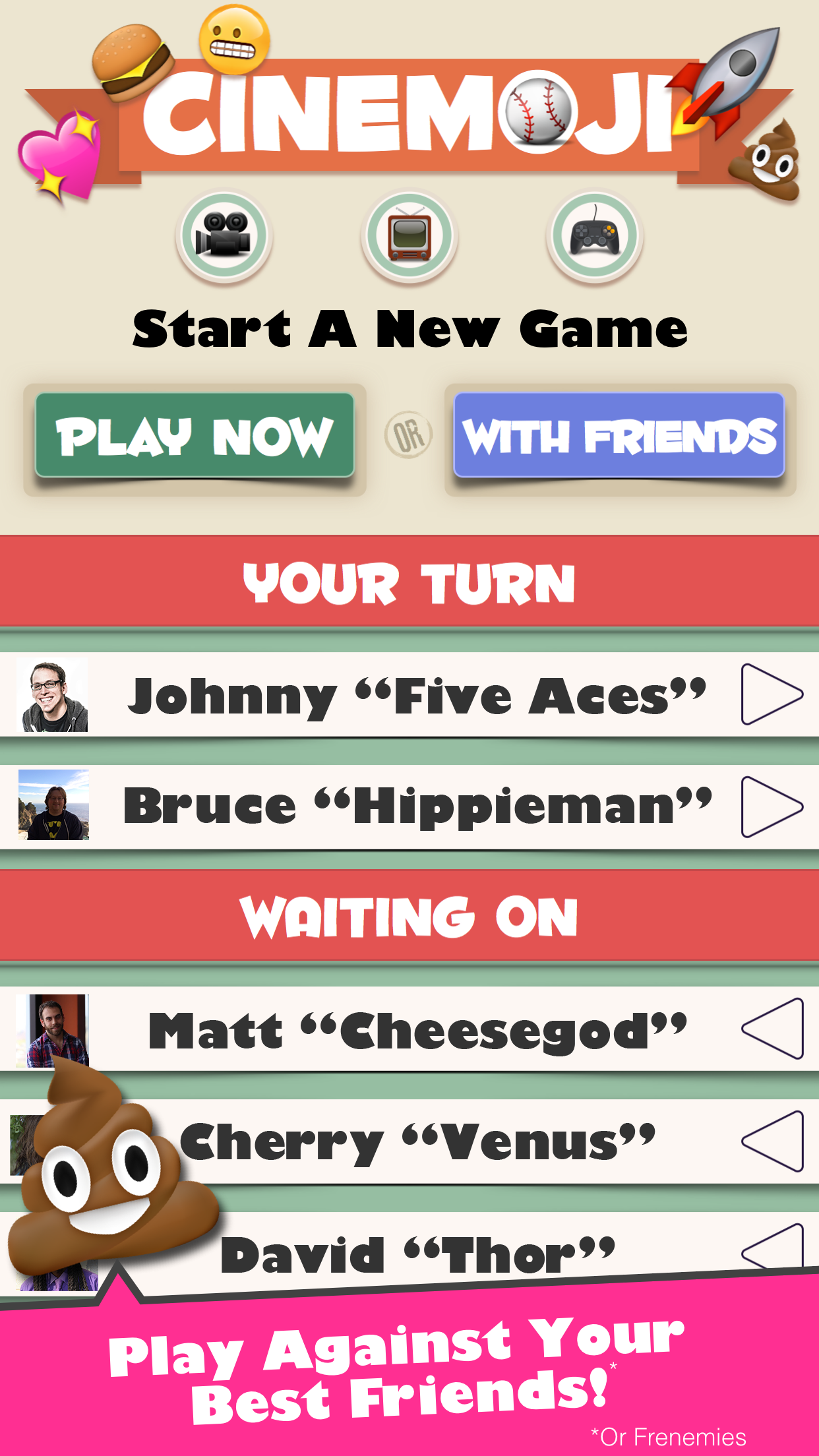 ---
I've made a lot of games. You've played them.