Aero Frenzy - Coming Soon to iPhone!
---
We are pleased to announce our upcoming iPhone release - 'Aero Frenzy':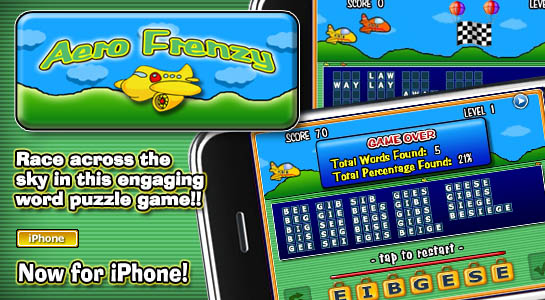 Visit our website at
www.bapsoft.com
for more details:
Features:
- Top-notch graphics and animation
- Cool sound effects...hear your plane race past the finish line!
- Built-in dictionary of 50,000 words!