Jump Jack - Free for Limited Time
---
Hey everyone! Our game Jump Jack is free for a limited time (was .99 cents). This is the full version, no added advertisements or anything like that (wouldn't do that to our fans!) This free promotion does come alongside a new update with a ten bonus level pack available by IAP of .99 cents (as requested by some of our players) and an updated easy mode.
Check it out here:
App Store Link
Jump Jack is a super fun retro hard challenging platformer runner about my son saving his baby sister from evil robots!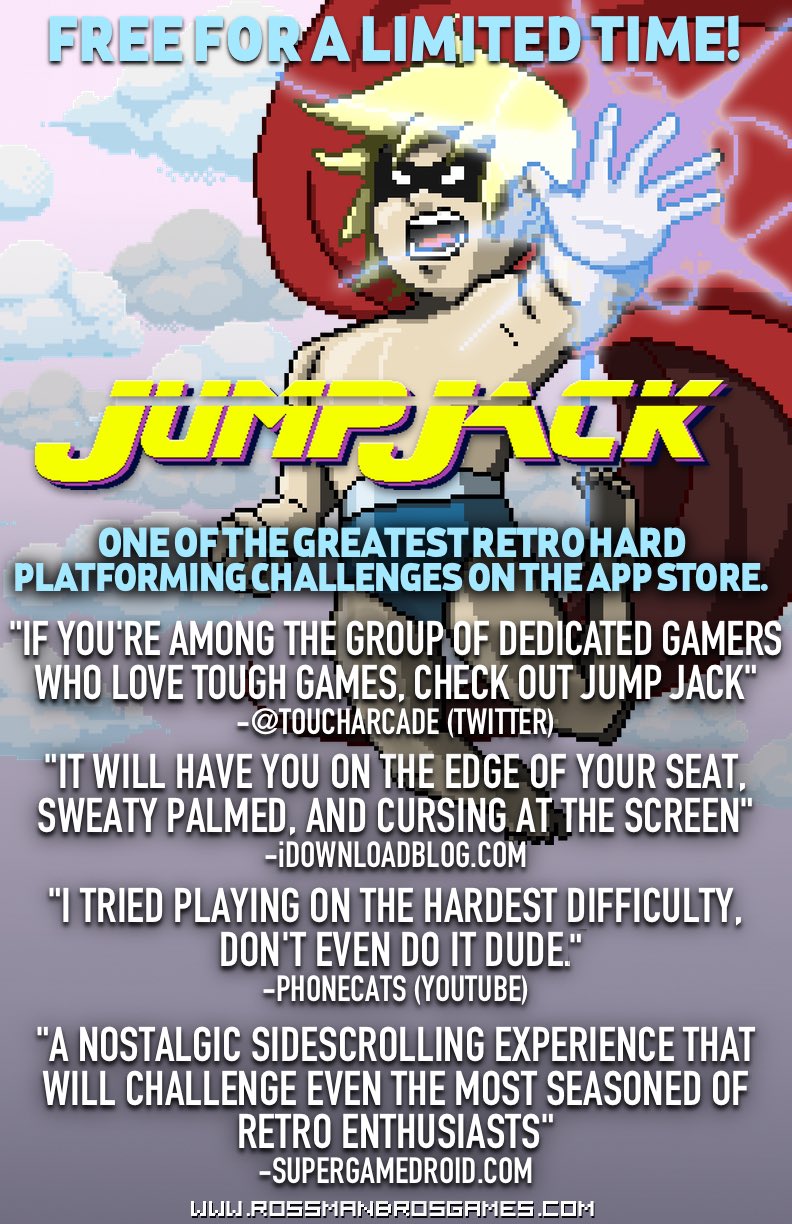 Live Action Trailer
Gameplay Trailer
Hope you enjoy! Would love if you helped us get the word out that it is currently free!
---
Last edited by RossmanBrothersGames; 04-01-2016 at

03:07 PM

.