I Made a Game! Risky Bee is releasing July 21
---
Back in November, I redeemed a freebie deal, offered here on Toucharcade, to learn how to make an iOS game. With no prior programming experience whatsoever, I spent 2 months learning from the basics with the Python language, to Objective-C development, to cloning games like Flappy Bird.
Then in January I continued learning through the practice of making my own game. Working on it whenever I could, I'm now ready to release it! The price will be free, with ads that don't appear during gameplay, and a $1 IAP to remove them if you feel you've gotten your money's worth of enjoyment out of it.
It's of the highscore-chasing genre, as I had to keep the gameplay simple to align with what I was capable of making for my first game. You play as a bee, which moves up and down automatically as the gameplay scrolls horizontally past you. Tap and hold the screen to pause the bee's movement as you navigate through obstacles, while collecting honeycombs to increase your score.
The scoring system concept is what sets it apart, you can check it out in this new release trailer I made:
Thanks to everyone in this thread who helped test it!
Here's a look at the title screen. In keeping with the bee theme, I thought it would be cool to make almost everything out of hexagons. It also made things a bit easier for my first time making graphics!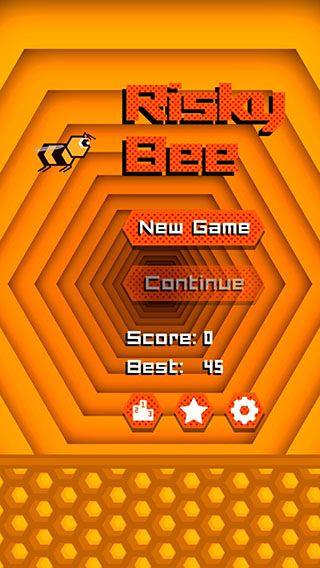 ---
Last edited by Matt33; 07-14-2016 at

07:03 PM

.