Radar Commander - Defend your Airspace
---
Hi All !
I'm here to introduce a game we have been working on lately, current (not definitive) title is "Incoming Threats" and easiest way to describe it is "Missile Command" + Tower Defence + ATC game + something else.
Not sure why but i love radar screens and while experimenting various gameplay ideas this was born.
Quite happy of how it is coming, we plan to have a short campaign plus a "Survival" game mode in which the AI will progressively trow all it has at you.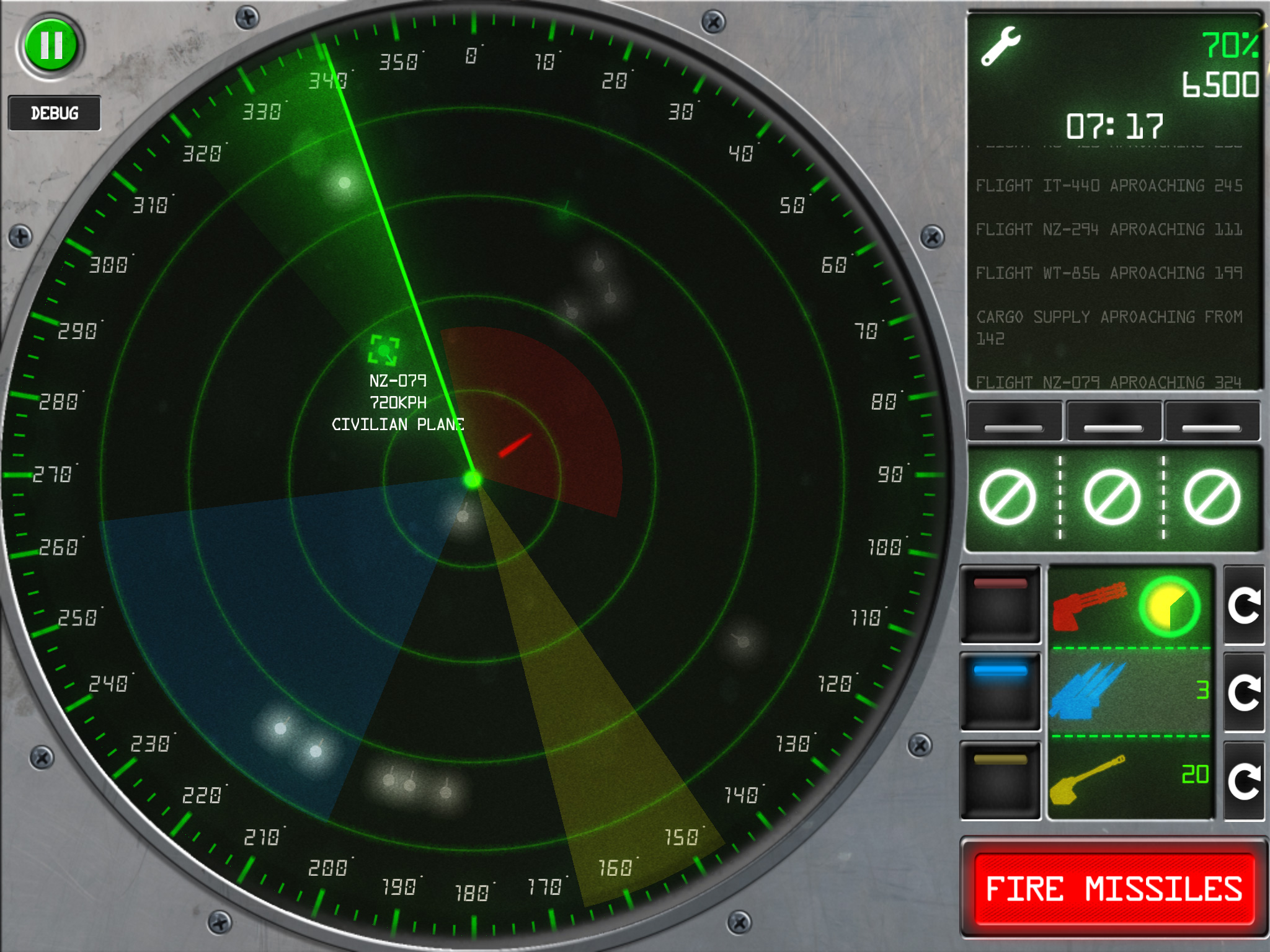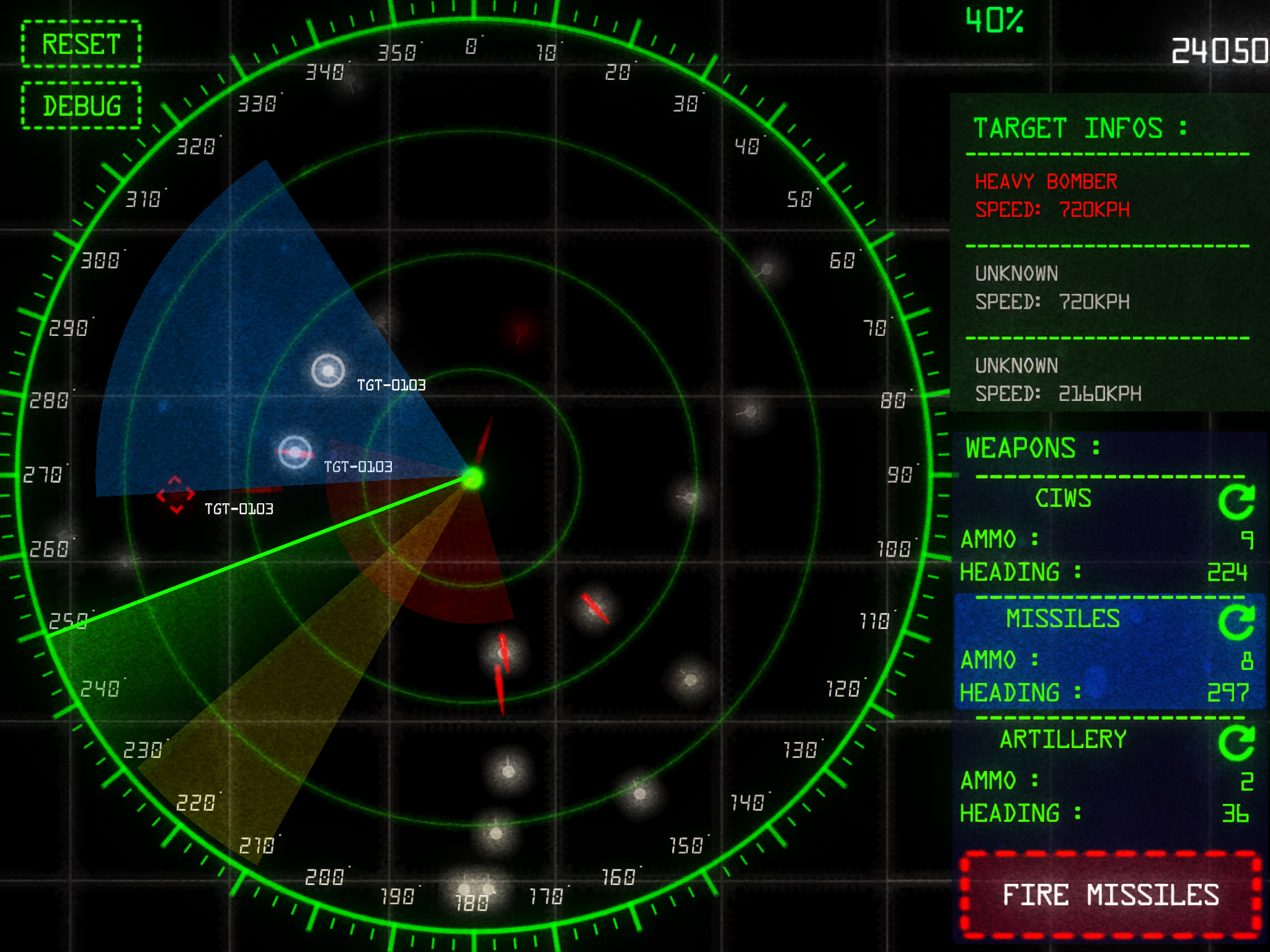 There are currently 3 main weapons with very different characteristics :
1) CIWS > Close-In Weapon System is very efficient at short range and can easily shoot down incoming missiles. User has to orient it, but it fires automatically at enemy targets. (Red cone)
2) Long range missiles > user can orient them, select the targets and approve fire. (Can shoot friendly targets) (Blue cone)
3) Air Artillery > does area damage but is terribly slow. Once selected, double tap in its "cone" to fire. (Yellow cone)
Main gameplay is revolves around strategically orienting the weapons at your disposal and making fast decisions when needed.
A lot is still missing but we are making constant progress and should be able to have something close to a beta.
More info coming soon, but in the meantime, here is a fast gameplay video I just made for this great forum.
Can't wait to hear impressions, ideas and feedback !
UPDATE 3 : We have just released on TestFlight the first beta version of Radar Commander !
We still plan to add some additional testers so if interested email us at radar
commander@frozenpepper.it
UPDATE 2 :
new gameplay video available (have updated main video in this post)
UPDATE 1 :
new gui !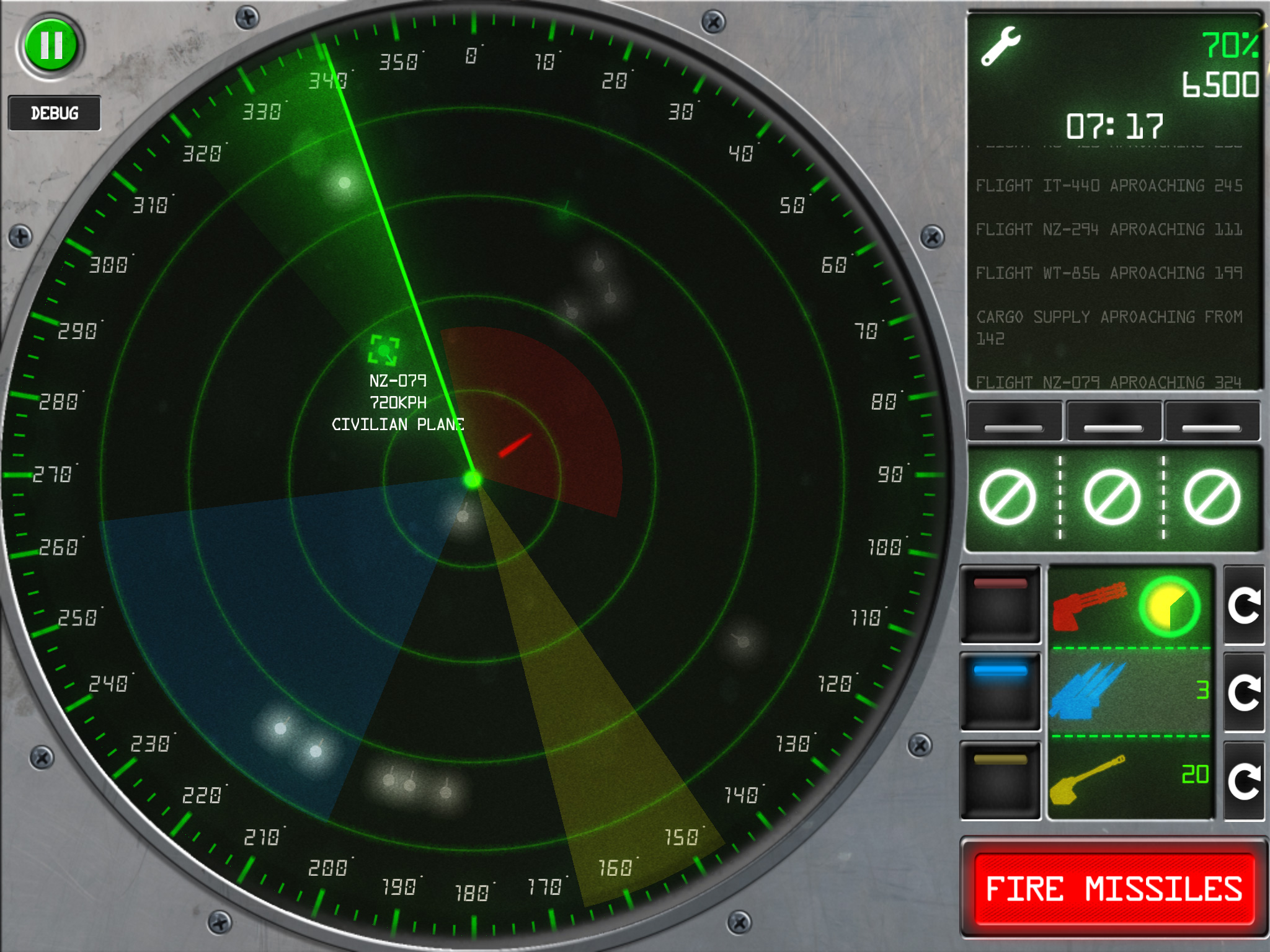 Let us know if you prefer the new one or the old one.
---
Last edited by FrozenPepper; 07-07-2016 at

10:15 PM

.