Shooting Wolves --- "iMPig", New Casual Challenging Game Released, Only $0.99
---
Have you been waiting for a good 2D platform casual games for iPhone, iPod Touch? Now, I am very glad to tell you that our new game "IMPig" is available on the App Store. Check it out!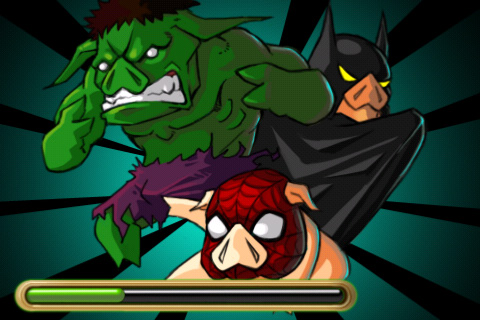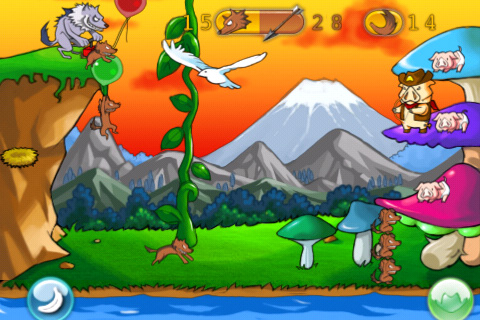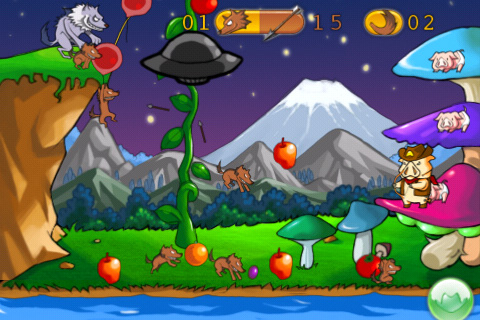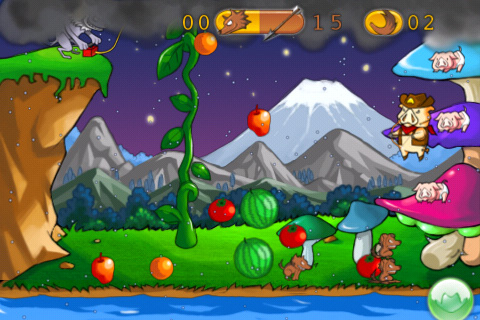 Game Description:
"IMPig", a new challenging iTouch casual game, is published today. Same as most of popular apps, it is also easy to start, difficult to master.
This is a simple yet challenging game. You will be taken by the cool graphics and entertaining backgrounds; and you will love the feeling when conquering the difficulties to save those cute pigs with your courage and wisdom.
You are playing the role as dady pig to protect your baby pigs. The higher the level is, the more difficult the barriers will become. Hold back those evil wolves! The weapons are the arrows in your hand and wisdom in your mind.
Pause the game anytime and resume whenever you want.
Smooth polished graphics, beautiful background music.
Easy to start, difficult to master
More than 50 different dynamically generated levels challenge your skills.
Full control the role at your will
Provide a lot of props to help you fight
Within game tutorial and high score list
……
……
……
More info for the casual shooting game:
http://www.iphogame.com/