Solitairica - RPG Solitaire Battle System (Coming Aug 25th)
---
Hey guys,
Dropping in to say
Solitairica
is out this Thursday!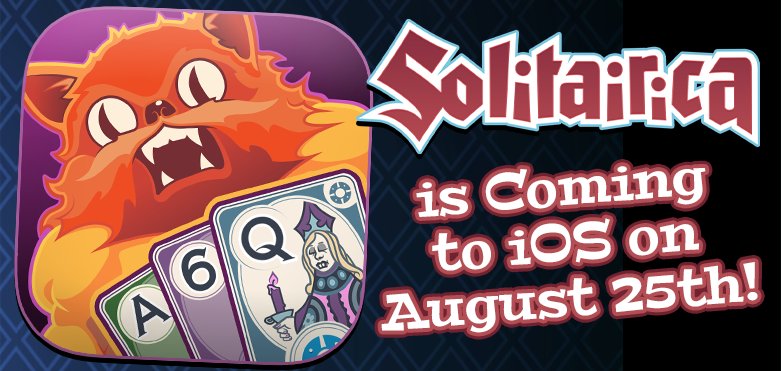 Solitairica takes RPG combat and challenging roguelike progression to a fresh new place—the world of solitaire!
To play, cards are cleared away from the board in sequences (up or down). With each card cleared, energies are collected, and players must channel them into powerful spells to attack and counter-attack their enemies. Players must beware though—each enemy wields the horrible power of Stuck and will thwart a player's every effort. To win, players must clear the board before the enemy breaks their heart!
Players collect coins and earn magical wildstone along the way to purchase new items, unlock new abilities and to gain the upper hand in an unending quest to vanquish foes—solitaire style. Several decks are available to unlock including the Warrior, Wizard, Paladin, Bard, Monk and Rogue. Each deck's Ace, King and Queen cards can be upgraded for powerful effects.
Solitairica is a premium game with no ads or in-game purchases.
We really poured out hearts into this one, hope you guys dig it!
@RighteousHQ