RETRO ASSAULT - Retro Inspired Action Shooter (by Prong Games)
---
Hello,
We are a small indie developer just about wrapped up on our first game title, a Retro inspired action space shooter type called Retro Assault hitting the Apple Store on Nov. 22nd, just in time for Turkey Day weekend! We grew up on the old arcade game classics like Asteroids, Xevious, Star Castle, Sinistar, Robotron...etc, so Retro Assault is a nod towards those kinds of games.
We had a lot of fun making it, and looking forward to getting it finally released. If you like these kinds of games and like what you see here, For news on the game, promotional codes, or other info we will be rolling out in the coming weeks, you can follow us on Facebook
https://www.facebook.com/retroassault/
Anyway, thank you for taking a look at it. :-)
iOS Mobile versions for IPad / IPhones hit the Apple Store on Nov. 22nd
Here is an early video showing some game play footage.
Youtube link
|
Pop Up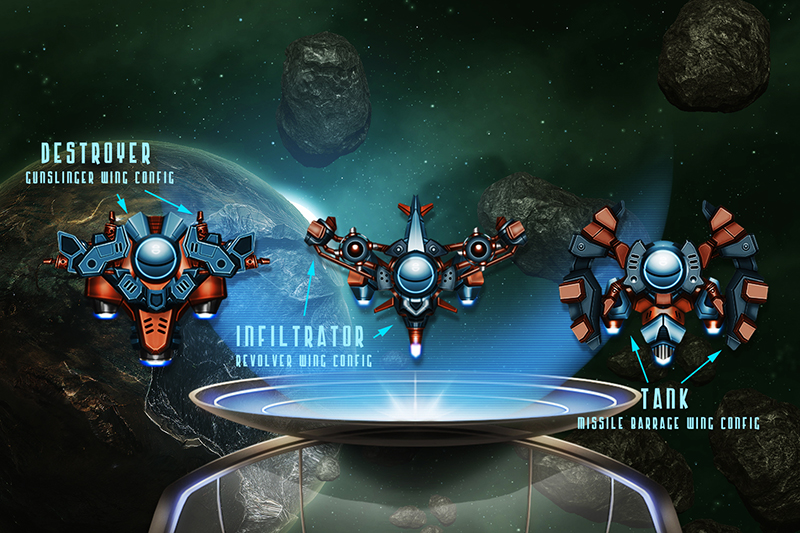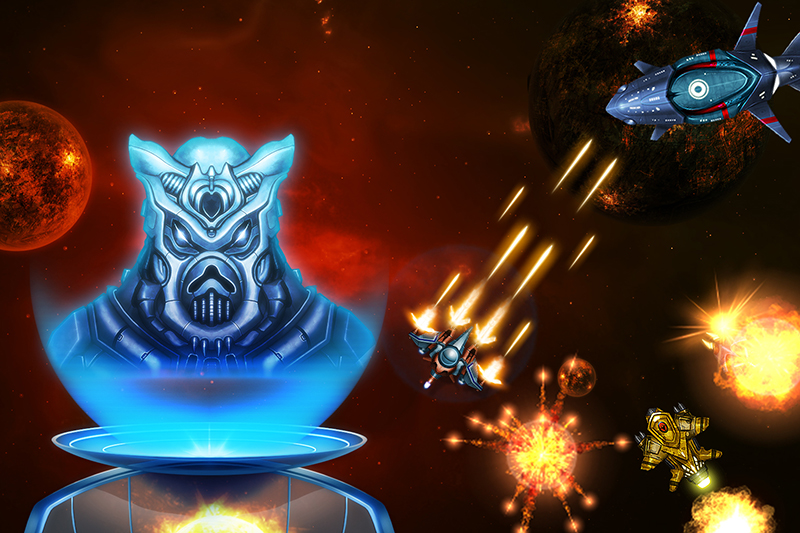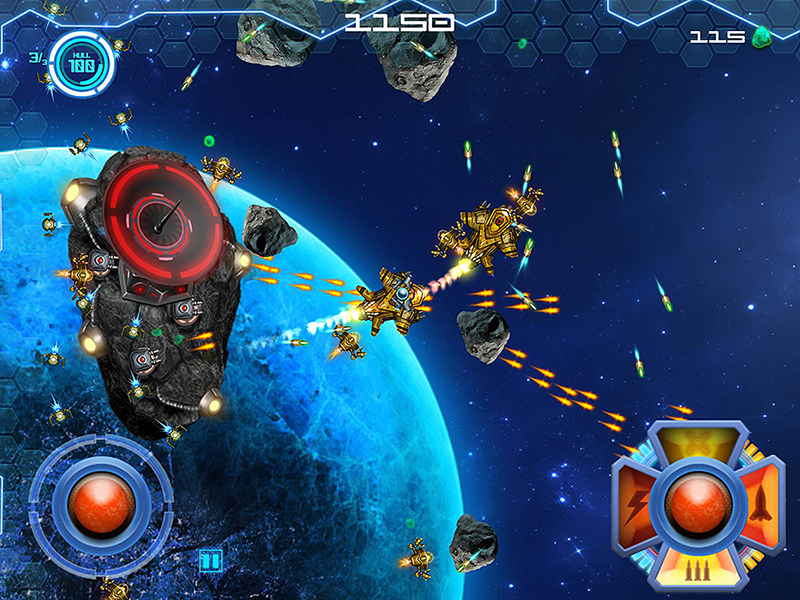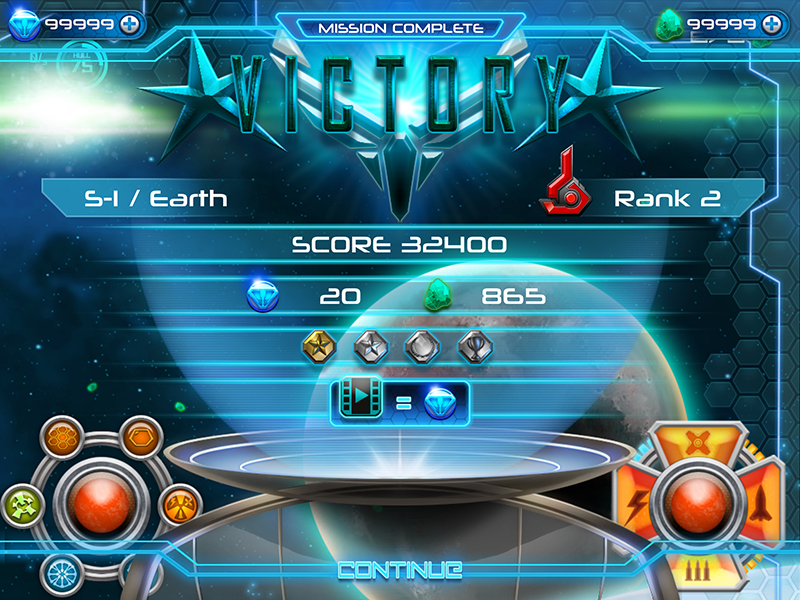 San Diego, Ca – Oct 1st, 2016 – PRONG GAME STUDIOS announces its upcoming title Retro Assault which will be launching in North America on iOS and Android platforms this fall.
Retro Assault is a top-down Sci-Fi Action Shooter in which you take the helm of futuristic state of the art Starfighter Chassis equipped with a dizzying array of interchangeable Combat Wing weapons platforms.
Fight through the galaxy to liberate worlds from the crushing oppression of alien invaders, upgrade your Starfighter, and unlock new Chassis to aid in your fight. Deck your Chassis out with up to three deadly Combat Wings at a time from your arsenal to face the fight at hand. Swap these Combat Wings out per mission, upgrade your favorites, and unlock new ones to increase your arsenal. This unique combination of upgradable Starfighter Chassis and swappable Combat Wings creates a staggering variety of configurations with which to face the enemies of our galaxy.
Surprise your enemies with up to six, one-off Tacticals you bring with you to the fight. These run the gamut of ammo stores, shield recharge, hull repair, score multipliers, invulnerability bursts…and many, many more.
The action is hard hitting and relentless. You are the last stand. The hopes and survival of every being in the galaxy lie in your hands as you engage the Alien Armada set on enslaving us all!
Key Features:
•Five Upgradable Starfighter Chassis: The P.O.D. Fighter, The Tank, The Infiltrator, The Destroyer, and The Interceptor offer a spread of tactical combat options of agility, hull integrity and shield capacity that can be upgraded to better face the challenges ahead.
•Interchangeable Combat Wing System: Build an arsenal of Combat Wings that you can deploy to any of the Starfighter Chassis in your collection to ensure you have the right ship and weapons combination for the mission! Each Combat Wing features three tiers of upgradeability.
•Tacticals: One-Off Strategy Modifiers that can be collected and added to the control stick for fast access during combat.
•Interstellar Chaos: Fight through the galactic saga of seven sectors of action packed missions, hordes of enemies, and enormous Capital Ships!
•Rank, Leaderboard and Achievement System: Test your skill for the best rank, score and time, and compare them against your friends and the rest of the world on global leaderboards.
More information can be found on the official website at
Http://www.ProngGames.com
About Prong Game Studios – Prong strives to provide and deliver fun and exciting game experiences to audiences worldwide. We develop, visualize and design great game play experiences with remarkable style and quality.