Toon Shooters 2 - Co-op side scrolling Shmup - also MFI, apple TV (Mooff Games)
---
Hi Guys,
5 years after Toon Shooters the Shmup scene hasn't changed much. We learned some lessons from Blackmoor and a few other games, which I hope we can show in this sequel. We (thats me, Simon and new boy Ricky) want to deliver a good 4 player Co-op experience this time, its 10 tightly designed stages with 12 bosses, 6 characters and 8 pets.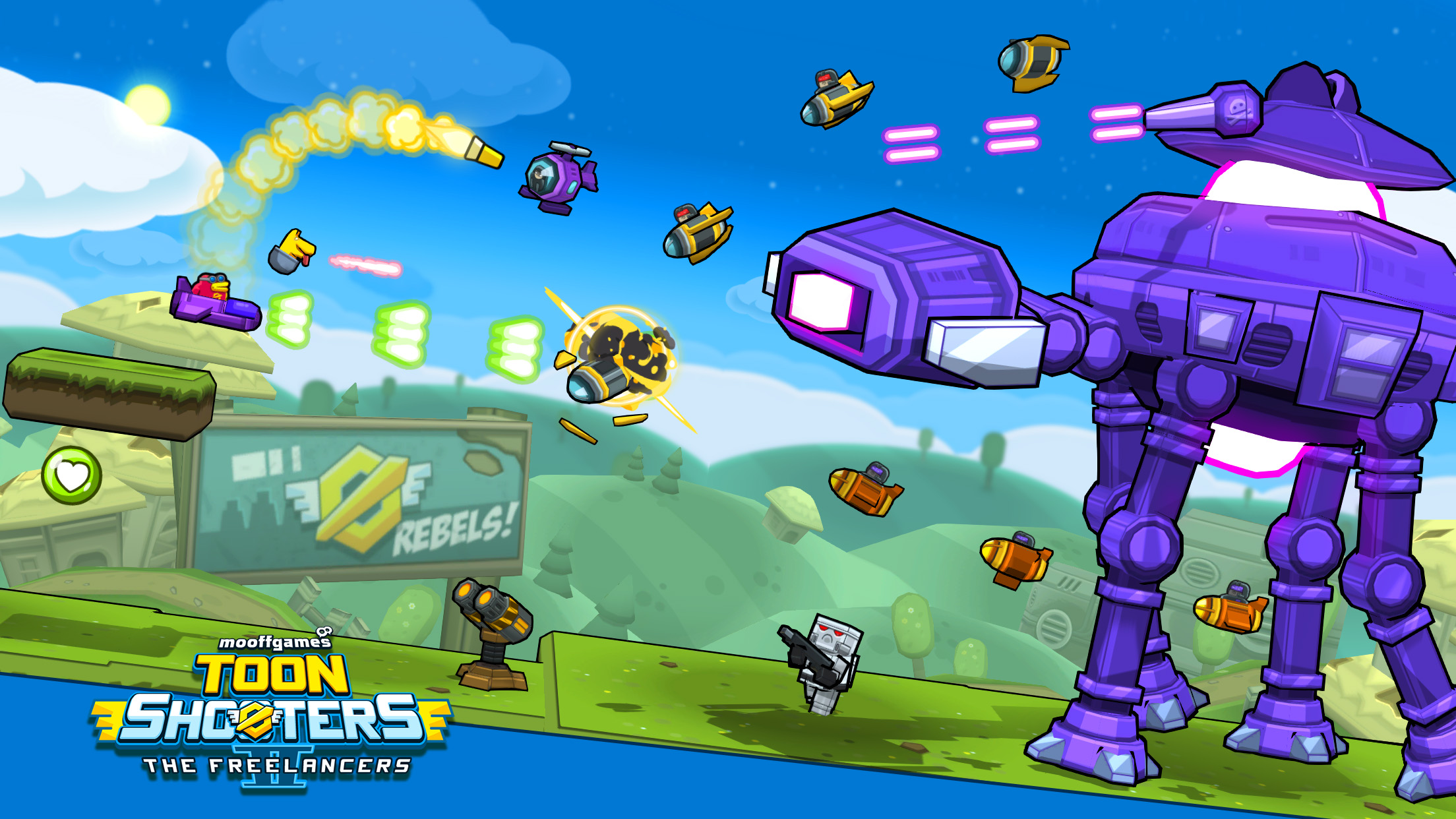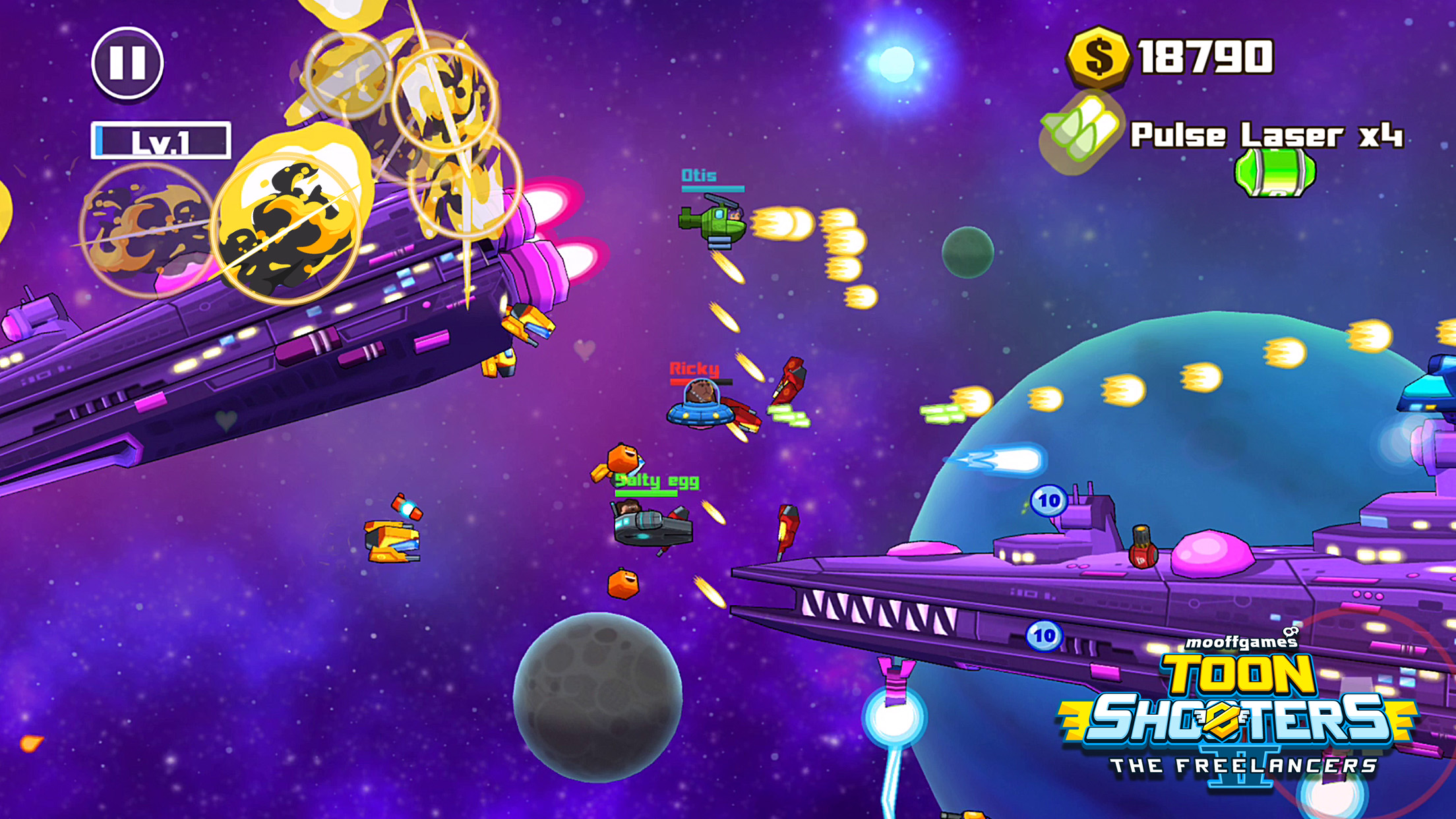 Plot goes something like this:
"today is the 5th anniversary of that terrible day when our fleet was wiped out by 8 mercenary cartoon characters from earth, I was just doing an internship onboard the Super Sky Breaker when the entire ship nose dived into our giant Death er... Star type station. It was a massacre…..*sob* But this time everything is going as planned and we will fulfill our boyhood dream to kill all humans!"

---
Last edited by kwokx@hotmail.com; 10-13-2016 at

10:34 PM

.