Who would you MOST like to kick down a hill? iHurt
---
Cast your vote now! If you choose "Other", then please leave a reply with your write-in suggestion for the character you would most like to see included in an upcoming update! If your suggestion is chosen we will add your name in the credits for "iHurt". This is your chance to get your name in the Credits of a game!
****More Information on iHurt!****
"iHurt" is a new and exciting cartoon style action game coming late October to the App Store for the iPhone and iPod Touch. It's full of serious laughter, cartoon antics, large doses of fun and plenty of HURT! The game takes place in a cartoon universe where your character's success is measured by how much 'Hurt' they can inflict on themselves in the name of physical slapstick cartoon comedy. Rack up the highest Hospital Bill to proclaim yourself the "iHurt" Champion!
****NEW VIDEO****
Youtube link
|
Pop Up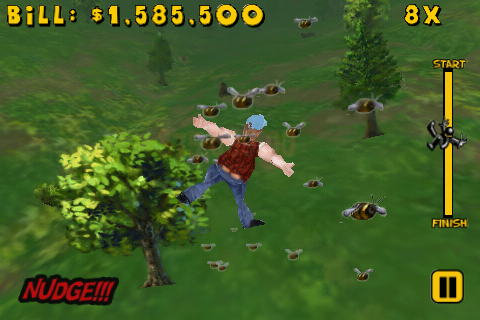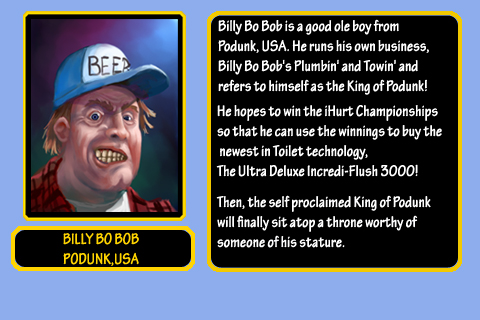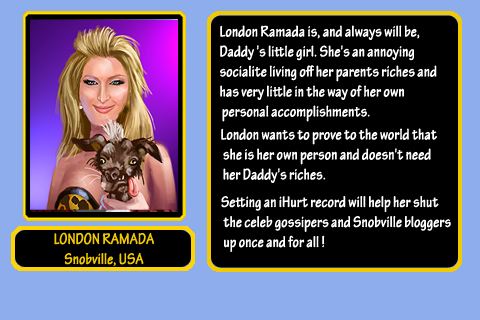 "iHurt" Features
* Cartoon style gameplay, like the Saturday morning cartoons of yesteryear
* Extreme ragdoll physics
* Funny VO and character impact reactions
* Intuitive and adjustable tilt controls (Accelerometer)
* 3 iHurt Championship levels to play, future updates to add more
* Run your character into TNT and Beehives for scoring multipliers to bring the HURT!
* 2 hilarious cartoon characters with more to come
* Full Agon Online Integration
* Compete to place on 4 World-wide Online Leaderboards
* Unlock 52 Awards by completing iHurt Gamplay Challenges (Achievements)
* Brag about your high scores and game achievements on Facebook and Twitter
Thanks for voting!
-The Mad Monkey Militia Crew

http://www.madmonkeymilitia.com
Facebook
Twitter
---
Last edited by MadDesignMonkey; 10-17-2009 at

11:12 PM

.