Disc Golf To Go - casual disc golf arcade/puzzler [WIP/Devlog]
---
===== 8/1/17 UPDATE =====
Disc Golf To Go is
out now
!
===== 7/24/17 UPDATE =====
Ka-ching!
Disc Golf To Go is going to be available on August 1st!
Get ready to hit those chains
===== 7/17/17 UPDATE =====
Wow! Disc Golf To Go was mentioned on the latest Touch Arcade Podcast! Now, I can scratch that off the bucket list.
Just one bit to anyone that listened,
Disc Golf To Go is single player only, and you'll be able to play all 40 levels offline.
(
A multiplayer disc golf game in the vein of Golf with Friends is a fantastic idea though. I'd play that in a second. lol. Unfortunately I don't know anything about network/mupltiplayer code. :P
)
===== 7/12/17 UPDATE =====
Disc Golf To Go is nearly done!
I am going to submit it to the App Store for review in the next few days, and I'm planning to release it in August.
New 30 sec App Store preview:
===== original post ======
DISC GOLF TO GO
from TI Studios:
Hi everyone, my name is Kelsey and I am a full time high school teacher and part-time solo indie game dev. I'm currently working on a new mobile disc golf game called Disc Golf To Go. This will be my first full game, and I'm pretty excited with how it's shapping up.
There's still a lot of work to do, but the basics are all there. I'm planning to have Disc Golf To Go be a
fully featured disc golf game
;
- single player, made for offline play
- multiple courses and levels
- choosing the right disc for each shot
- and tons of other fun features.
I hope to have this done by spring/summer 2017. Follow this thread or my twitter to watch the development progress.
https://twitter.com/TIStudiosKels
Here's a quick
video
showing the game in action so far.
And some
images
: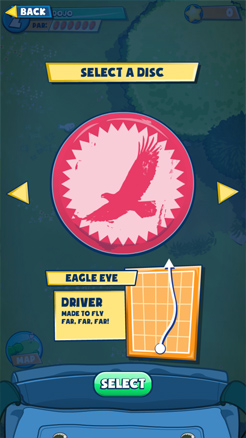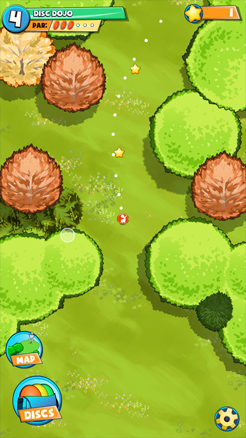 ---
Hobby dev making Disc Golf To Go. Follow Development on Twitter:
@TIStudiosKels
---
Last edited by DiscGolf2Go; 08-01-2017 at

07:23 AM

.