Super Donuts - Just been sucessfully Kickstarted
---
Hi Guys! I probably should have posted this BEFORE the kickstarter finshed! >.< never mind!
Anyway, this is a game i've been working very hard on for a while. please check out the link here:
https://www.kickstarter.com/projects...latformer-game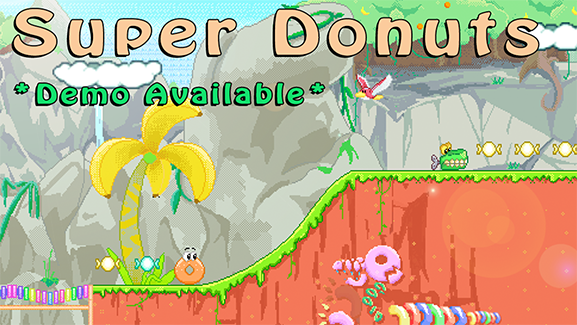 I will come back here to post more updates soon! For now, heres some videos of the game and some dev
Enjoy!
https://www.youtube.com/watch?v=Vz0Xm-75GfA&t=50s
- Trailer 1
https://www.youtube.com/watch?v=2UbckotEumA
- Trailer 2
https://www.youtube.com/watch?v=Ysnl-Kl6Un4&t=237s
- Development Update