Crash of Cars - a real-time multiplayer game from Not Doppler - COMING THIS THURSDAY
---
Crash of Cars is now officially released worldwide
I've created a launch thread at the link below:
http://forums.toucharcade.com/showthread.php?p=3992829
-----
Hey everyone!
We are really happy to announce our new game Crash of Cars is coming very soon to the App Store!
Crash of Cars combines a fast-paced car battling game, with .io style real-time multiplayer.
Gameplay:
Your goal is simple: collect as many crowns as possible. However it isn't so straightforward when there are other players trying to do the same thing! Use power-ups and smash into opponents to destroy them; then swoop in and take any crowns they drop.
Be careful though, the more crowns you collect, the bigger your 'bounty' becomes – making you a bigger target for other players to destroy!
Features:
Cars
: At launch we'll have 32 upgradeable vehicles, with classics like a Police car, Ice-Cream Van and Sports car available as well as the more ridiculous Hot-Dog car and Pirate Ship! All vehicles are also customisable with skins, and some vehicles even contain special gameplay perks! (like the Hovercraft that can float on water, or the Firetruck that is immune to Flamethrowers)
Power-ups:
We have 16 power-ups that can be collected and used in combat! Everything from cannons, to flamethrowers, spikes and even rail guns. All power-up's are upgradeable through a level-up system in-game.
Maps
: The launch build will contain 4 maps from a board-walk amusement park, through to an out-of-this-world Moon. We don't plan to stop there, with more maps planned for release on a regular basis.
Real Time Multiplayer
: The game was designed as a multiplayer experience, so we've made it as easy as possible to get into the action. Simply press Play to join a match, with no wait times or lobbies to contend with. Single player mode is also available for those that prefer offline play.
Leaderboards:
A multiplayer game wouldn't be complete without a leaderboard! Our leaderboards refresh every hour, giving you a new short term challenge every-time you return to the game!
Screenshots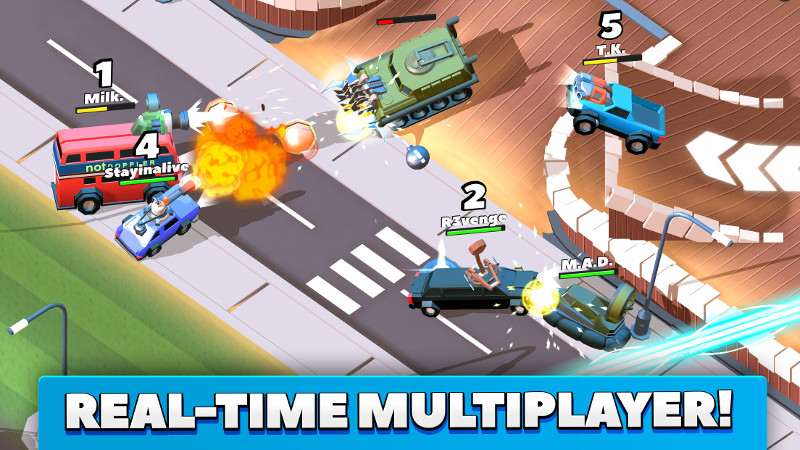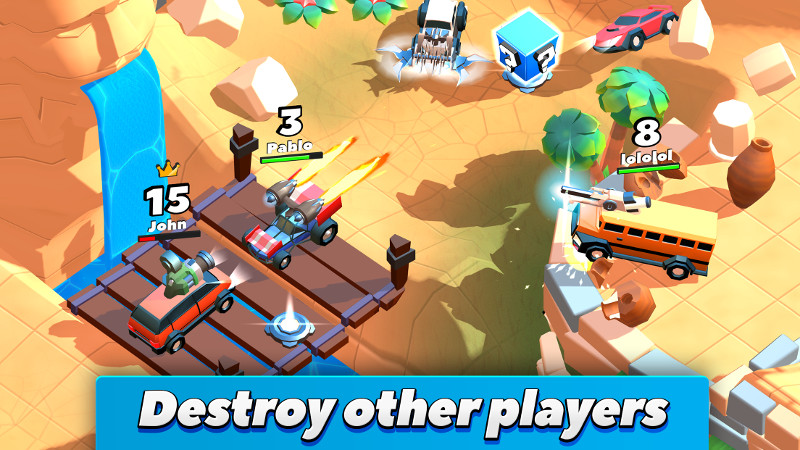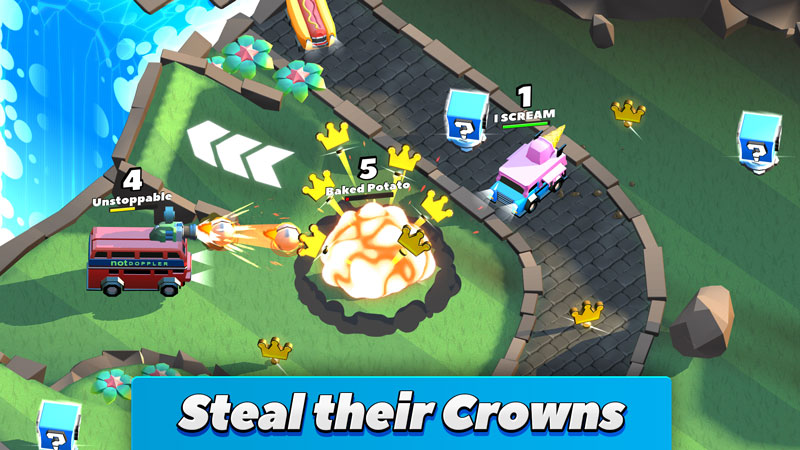 Release Details:
We will confirm this as soon as possible, but we aren't too far away
The game will be free-to-play.
---
Last edited by Red1; 03-22-2017 at

09:13 PM

.