Shrektastic Update of The Sandbox Evolution Upcoming!
---
Hey everyone,
We're excited to share with you a #TEASER of our upcoming update of The Sandbox Evolution, featuring Shrek and Puss in Boots, in partnership with Dreamworks.
It will go live next
April 5th, 2017
on both iOS and Android.
The Sandbox Evolution goes green. Craft and Play with Shrek!
Add a Shrektastic touch to your pixel universes with the official new Shrek DLC featuring 19 exclusive new elements.
Download (Free) => http://bit.ly/TSBEvolution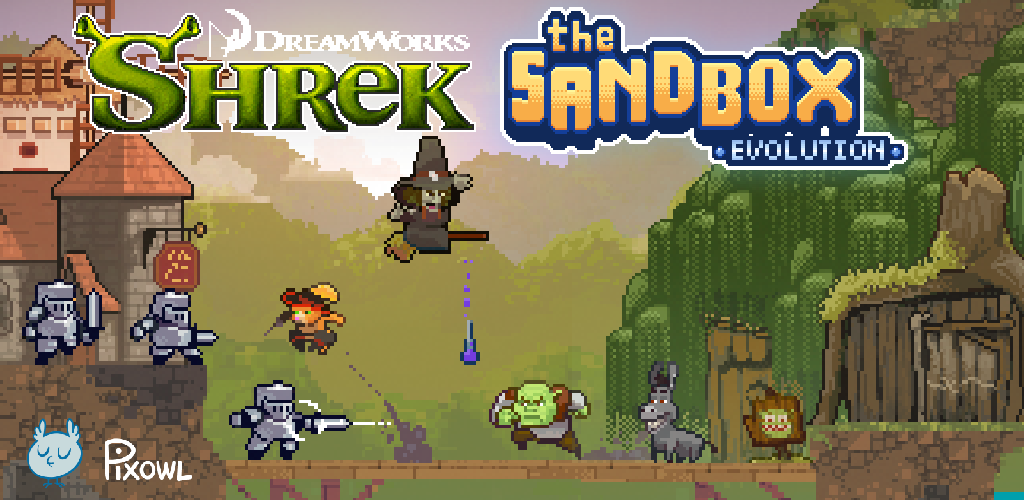 - 6 OF YOUR FAVORITE HEROES: Shrek, Puss in Boots, Shrek's Ogre Babies, Donkey, Gingerbread Men, Dronkey
- 3 ENEMIES: Witch, Duloc Knight, Slug
- 10 DECORATIVE ELEMENTS: Shrek's House, Shrek's Outhouse, Duloc Castle, Duloc House, Farquaad Mask, GingerBread House, Mill, Poison Apple Tavern, Swamp Tree, Big Swamp Tree
We hope you will have lots of fun with the game!
Thank you
The Sandbox Team
Preview GIFs: