Quiz Game Land: Big Update & Lite Ver. Coming Soon
---
Hi everyone,
A big update for Quiz Game Land will be published soon on the App Store (as soon as it gets approved actually!), together with a Free Lite version of the game. This update will include the following new features:
New visual questions with images
8 New enemies to collect in the bestiary
One new minigame
Score indicator on the map screen
Hundreds of new questions to answer!
The Free Lite version lets you play through any of the 3 worlds of the first level of Story Mode with any of the difficulty settings, and also includes the bestiary to collect the defeated enemies.
We hope the approval process goes fast! Here are a couple of images of the update.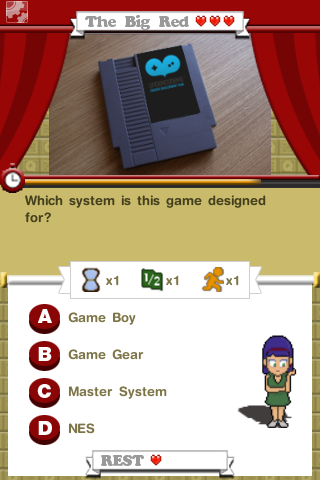 More info, videos and screen he game can be found at the official website
http://www.undercoders.com/Quiz-Game-Land.html
Hope you enjoy it!
Undercoders