Word Stars - Magic Puzzles (by Bit Free Games)
---
Hello everyone!
Most of you likely remember us from
Halfpipe Hero & Smash Fu
... well it's been over a year and we're happy to announce our new game
Word Stars Magic Puzzles
If you'd like to beta test it then please send us a message with your email or hit us up on Facebook at
https://www.facebook.com/BitFreeGames
Our very first game was a word connecting game, launched in 2015! Lately these have become very popular on the app store and we've been toiling away on our game for over a year -- we've got some really unique features that logophiles (word lovers!) are going have a blast with. We're also going to include some technical details below that a few of your diehard geeks might like. Here we go...
What makes Word Stars Magic Puzzles unique? To start with we've spent an incredible amount of time designing each of the 350+ puzzles. We wanted to find awesome words that people would be somewhat familiar with without relying on either too simple words or words that only a dictionary author would know! On top of that we've got a unique feature where every puzzle presents a "Magic Word" that must be solved. Think of it like a riddle or small trivia. These magic words are tied to the puzzle words at some level.
We've also got a cool feature where a word from the puzzle you've completed will have a fun fact or definition. So if you've been stumped by a particular word in a puzzle there's a good chance you'll learn something about it.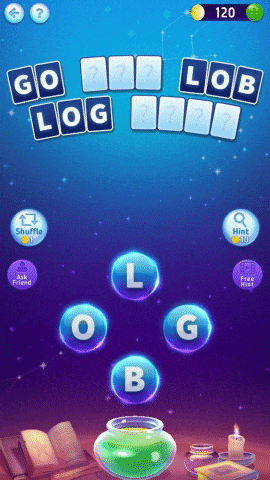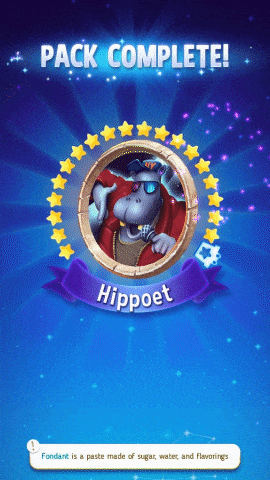 Tech info...
One of the things we've spent an awful lot of time is on the effects and polish in this game. It's our own custom engine and we had a lot of fun writing metal shaders that take full advantage of the current hardware. For example, the pot liquid at the bottom is a dynamic generated mesh. All the particle and blur filters effects on the screen are custom shaders so not only do they look good but they run very smoothly. It took us a lot of time but we hope you guys agree it was worth it!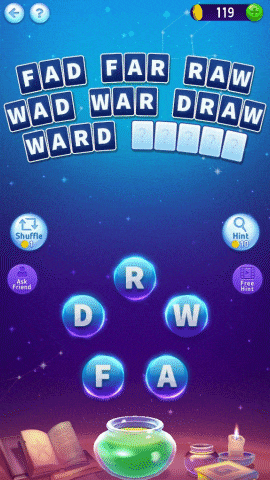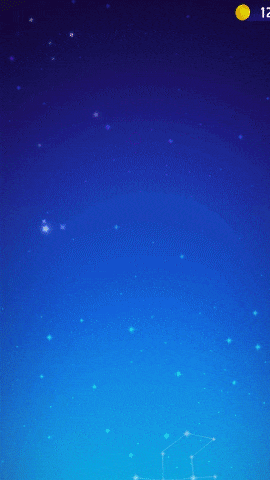 HOW TO PLAY
-Search for hidden words in the word bubbles
-Then simply swipe your finger to make a word
-Find all the words in the puzzle to unlock the magic word
-Find the letters to complete the magic word and win the puzzle!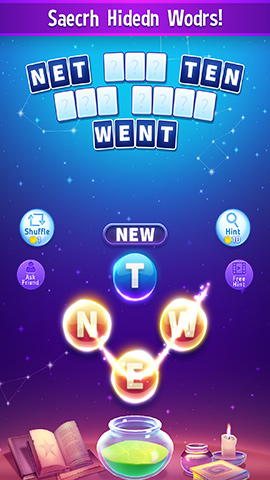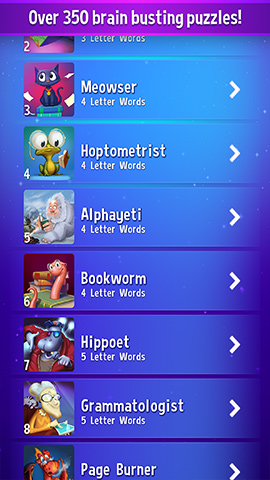 FEATURES
-Over 350 brain busting levels broken up into challenging packs
-Become smarter and improve your vocabulary with fun facts
-Awesome effects and sounds
-Totally smooth gameplay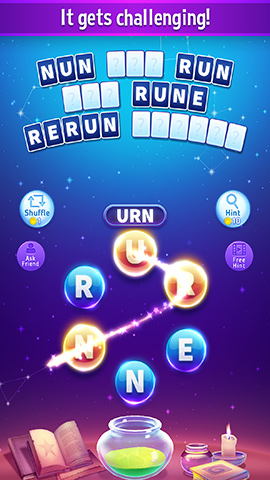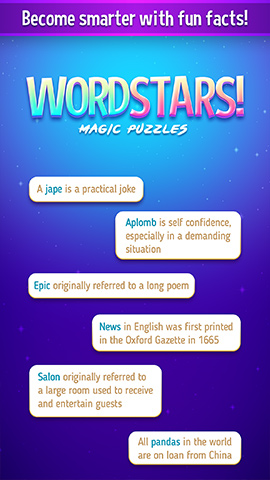 Thanks for your time and remember to contact us if you'd like to check the game out. We'd love to get the communities feedback