iPhone racing game Rally Master Pro suffers 95 per cent piracy on first day
---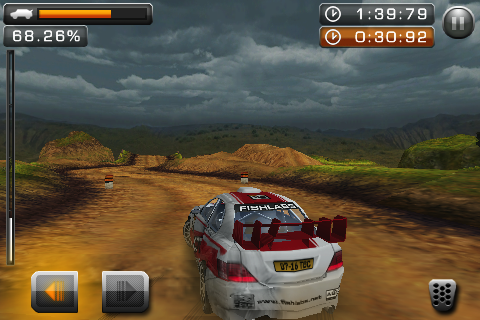 http://www.pocketgamer.co.uk/r/iPhon...ws.asp?c=16415
Quote:
If every month had a theme, the emerging theme for this month be iPhone piracy. A couple of weeks ago, ngmoco complained publicly about its games being hit by 50-90 per cent piracy rates in the first week. Then, the other day, Tap Fu developer Smells Like Donkey vented on its blog about 80-90 per cent piracy rates.

And now, acclaimed mobile developer Fishlabs is joining the chorus, claiming on the Touch Arcade forums that Rally Master Pro - which hit the App Store earlier today – suffered a piracy rate of 95 per cent. That means only one in twenty players actually paid for it.

Speaking to MobileEnt.biz, Fishlabs CEO Michael Schade reveals how he calculated this figure. "We track UDID's [unique device identifiers] anonymously per day, deduct the reported sales and we have the number of pirated downloads. In this case, many thousands on day one."

He goes on to question the free app/paid DLC model recently enabled by Apple and embraced by several other publishers - including ngmoco.

"Apple told us in-app purchase is one key against piracy, but I doubt that. We will see in the future how well in-app purchases fight piracy."

Do your bit if you're so inclined, and click 'Buy It!' below.
---
창의력
"Dream as though you will live forever; live as though you would die today."