The Great 64-bit Culling
---
With iOS 11 Beta in full swing & the public release date closing in on us, I thought I'd fire up a thread with a few gems I'm really hoping will get an update. In my list some are;
- Already confirmed as not being updated (e.g Soccer Physics)
- No longer on the App Store (Err... Soccer Physics)
- LONG not updated & highly unlikely to come back
There's another thread
here
where people are picking one game they would like to be updated to 64-bit but, I thought it might be interesting to see what other gems we may lose that aren't on everyones radar.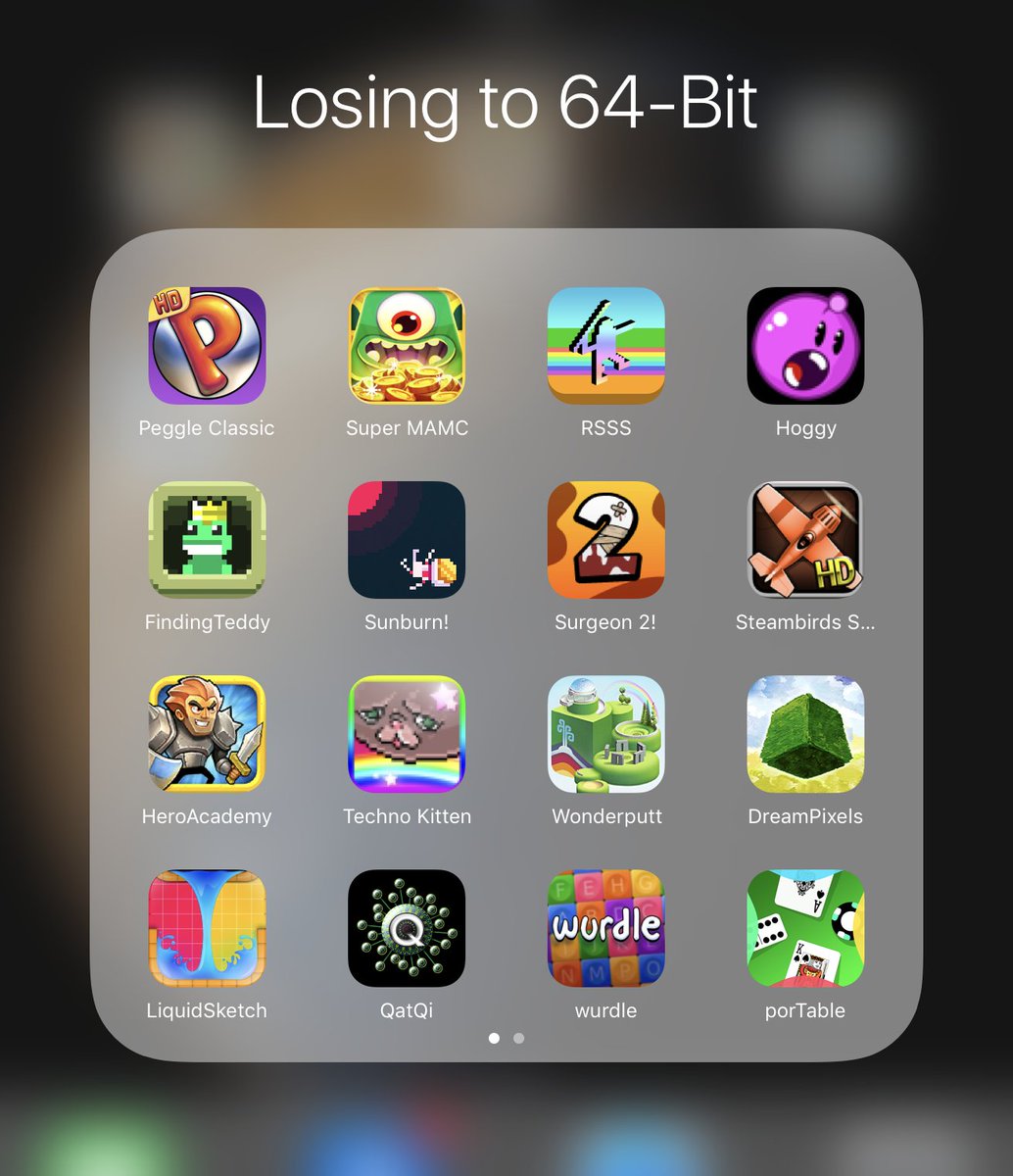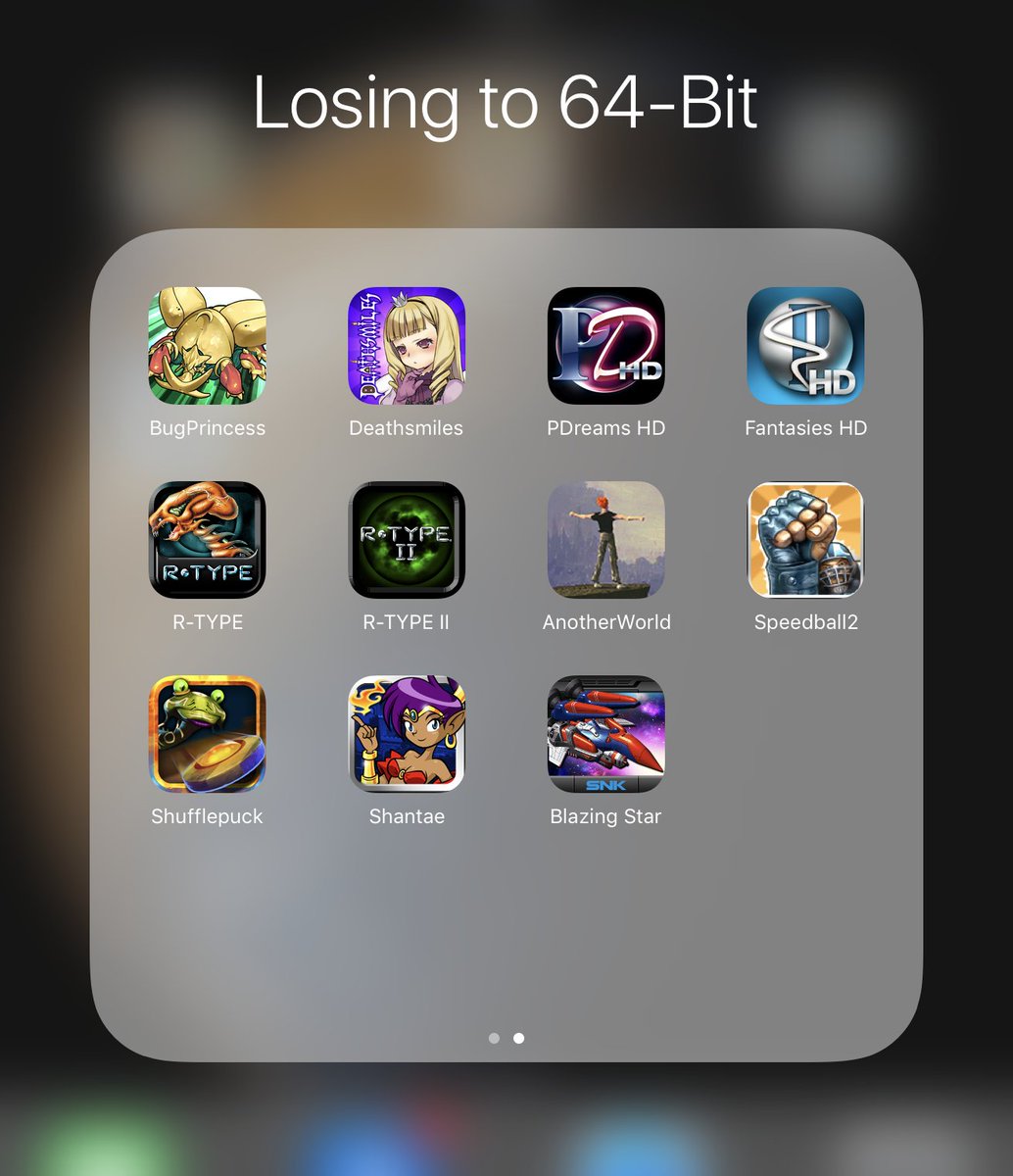 Here's the order of my list that it's in, it goes:
- Peggle
- Super Monster Ate My Condo
- Realistic Summer Sports Sim
- Hoggy (1)
- Finding Teddy
- Sunburn!
- Surgeon 2
- Steambirds
- Hero Academy
- Techno Kitten
- Wonderputt
- Dream of Pixels
- Liquid Sketch
- QatQi
- Wurdle
- porTable
- Bug Princess
- Dream Smiles
- Pinball Dreams HD (Although the older 2D port is fine)
- Pinball Fantasies HD (As above)
- R-Type
- R-Type II
- Another World
- Speedball 2
- Shuffle Puck Cantina
- Shantae: Risky's Revenge
- Blazing Star
And here's my calls to the devs... Just in case they notice;
https://twitter.com/russdca/status/883344135859601408
https://twitter.com/russdca/status/883349536638369793
Shame this is happening really, but it happens generation after generation. The only difference I feel is that these aren't the kind of things you can imagine being emulated in the future.