[BETA] BoxTrip - skill based runner. Looking for testers, we need you! :)
---
MASSIVE UPDATE ON LAST POST!
Hi everyone!
We need you!
Weíre Agaporni Games, a small indie Spanish developer who previously released Dissident, a handmade designed shooter runner (you can download it in the Appstore:
https://itunes.apple.com/us/app/dissident/id1201277611?mt=8
).
Boxtrip is our second game. Itís a skill based runner with no guided rails, so here precision and inertia matters!
We're planning to release the beta on early August, so we need TestFlight beta testers. Your help and opinions are essential to us. We want you to enjoy Boxtrip and to tell us how to improve our game!
Please, send us your mail, name and surname at
boxtrip@agapornigames.com
. Weíll send you a TestFlight code as soon as itís available.
Youtube link
|
Pop Up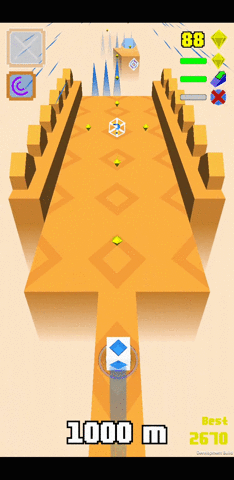 Boxtrip current features:
Reach new zones with unique challenges!
There are seven procedural areas with different colours and mood. You will have to learn how to deal with specific deadly obstacles and traps in each area. So, unlike other runners, it won't be just the same obstacles at higher speed over and over.
Slide and dash!
Intuitive controls easy to learn but hard to master. Press to slide your cube or double-tap to make a quick side dash that will save you in the most dangerous situations.
Power up!
Shield, magnet, hover, multiplier, slow-mo and super-jump. Get the power-ups that will help you to survive longer and to collect a lot of gems in a single run.
Collect every cube!
Earn new fancy cubes and choose which one will be the runner among a wacky box collection. (Just a few on the beta, sorry :/).
Upgrade
your power-ups to make them stronger and unlock special perks. Discover powerful synergies among the power-ups as you level them up!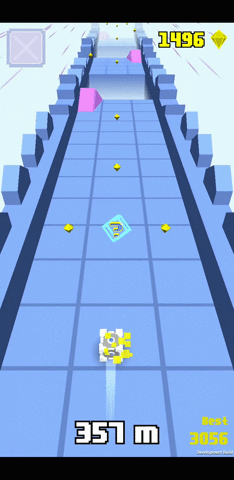 Please, keep in mind that everything is subject to change. Weíre working hard on the upgrades and the power-ups, so with upcoming updates you may loose all your progress TT.
Updated 07-28-17
INTRODUCING THE POWER-UPS
These are the power-ups that you will find in the Boxtrip beta. As Boxtrip is a skill based runner, we didntít want the upgrades to be just a few seconds of invulnerabilty. They will help you to survive longer but will also require you to stay sharp!
You are going to find two different kind of upgrades: the passive and the active ones. You can activate the latter by sliding both thumbs down.
As usual, you can upgrade each power-up to make them stronger. So for example you can get two shield charges instead of one by picking up a single power up.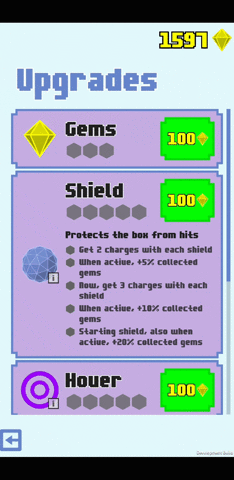 However, weíre working hard and maybe we are going to diverge from this typical genre schema in the future. So stay tunned for news!
SHIELD
A passive
SHIELD
that will prevent you from one hit. However, the falls will be deadly!
HOVER
Our favourite! The passive
HOVER
allows you float over abyss falls for a limited period of time. You can save the remaning time for future falls.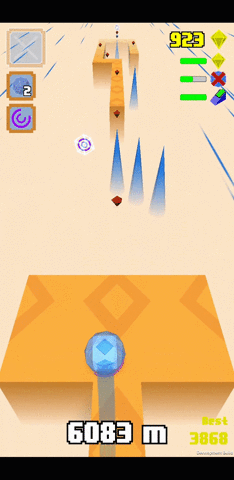 XGEM
A classic passive multiplier for the collected gems.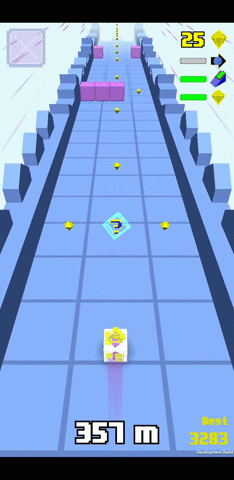 MAGNET
Greedy! Another classic. When you activate the
MAGNET
every gem around will come to you. Save it for the transition areas!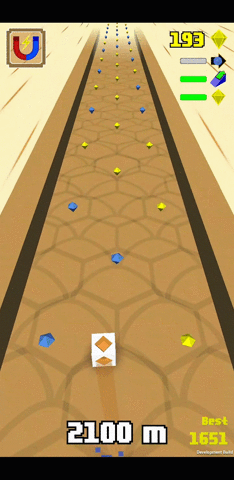 SKY-JUMP
Activate the
SKY-JUMP
it in order to jump and avoid any incoming obstacle or fall. You can control the sight that announces where your cube is going to land. Reactivate the sky-jump again if you want to land earlier!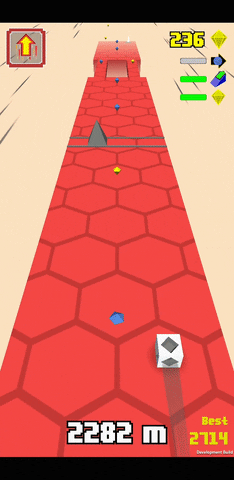 SLOW-MO
Activate the
SLOW-MO
to have a few seconds of good old bullet time.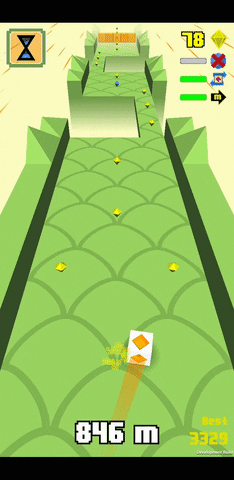 TESTFLIGHT SKINS
Our main cube! Itís colour will change acording to the zone where you are playing.
We know you want to smash it but please donít do it!
A cube specially designed for our miners.
Embrace the Dark Cube!
Some pieces of this cube for brick-lovers will switch colour according to the mood.
Please escort your Friend Cube throught the Agaporni Science Facilities
Donít expect mushrooms or coins inside.
Our website:
https://agapornigames.com/
Cheers!
---
Last edited by Agaporni Games; 09-25-2017 at

04:06 AM

.