[DevLog] NINJA DASH (Devlog 4 page 1)- You're a ninja, you woke an ancestral evil up!
---
Hi TouchArcade,
Presentation:
my name is
Sephy
(
@artofSephy
), I'm a French illustrator and 2D game artist at
ANKAMA
(the studio which created
Dofus
/
Wakfu
franchises &
Tactile Wars
,
King Tongue
for mobile) since more than 10 years. If you want to discover my work, I invite you to follow
my portfolio
. Thank you!
Project
(work in progress):
I started a few weeks ago a
new mobile video game project
with 2 workmates, temporary entitled « NINJA DASH » (this name has already been taken on Apple Store bouuuh ;( ). I heard that TouchArcade is a big reference for mobile games and feedbacks seem good... So I would like to create a
[DevLog]
topic about our game. I'll post some of my artworks and various work-in-progress and making-of. I apologize for my simple and not always very good English.
Informations:
A few first informations about our game:
• TITLE
(temporary)
:
« NINJA DASH ».
• PRODUCTION:
3-4 months, not more.
• TEAM:
3
- Adrien Bariau (game designer),
- Thomas Baron (developer),
- Romain «Sephy» Pergod (artist).
We also have the support of a very good technical artist for FXs.
• SOFTWARES:
Unity, Adobe Flash, Adobe Photoshop.
• GRAPHICS:
Stylized 2D.
• GAMEPLAY:
Simple, lively and efficient one-button gameplay.
• RELEASE:
iOS & Android, end of the year if everything goes well!
I'm starting by a first teasing. As I'm totally free about artistic part: I want to create a stylized and efficient art direction, because I'm alone to design all game assets: characters, creatures, animations, backgrounds, user interface, illustrations, exports, etc. I started by researches for various grounds. I need 6+ different moods at least. What do you think about it?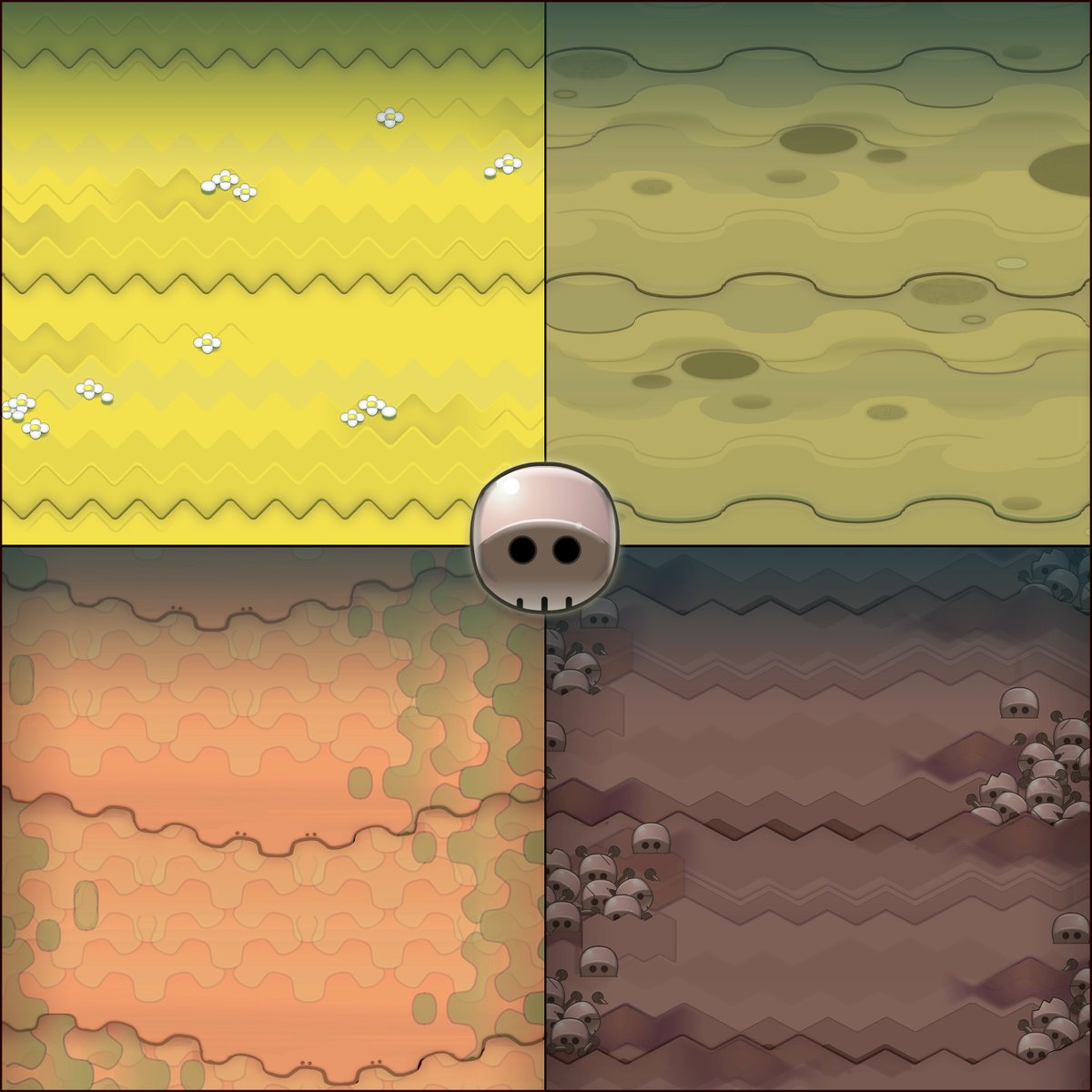 https://www.instagram.com/p/BXLDGjdgcjU
I'll post a new artwork tomorrow.
DevLog archive:
•
DevLog 1
: Background - 1. The Light Meadows.
•
DevLog 2
: Background - 2. The Dark Meadows.
•
DevLog 3
: Main characters are NINJA!! (in-game Sprites).
•
DevLog 4
: Mysterious Door (Animation/FX in Unity).
•
DevLog 5
: Introduction illustration (Photoshop).
End of transmission.
@artofSephy
---
Last edited by artofsephy; 09-02-2017 at

01:48 PM

.