[CA] Galaxy Rangers: online strategy-war game (by RagCat Games)
---

Galaxy Rangers: online strategy-war game
RagCat Games
Genres: Games Entertainment Strategy Role-Playing
Free
Quote:
Galaxy Rangers is a brand new online strategy game with RPG elements. You've never seen anything like it before, you'll be hooked without fail!

The year is 3666. The Earth's Empire extends over hundreds of worlds. The peace is kept by the mighty stellar fleet and the secret Order of the Keepers.

The Order learns that the Empire is under threat of an invasion of dark forces. To fight the invaders, humankind should find the weapon of the great fallen race. Fragments of the weapon were lost and are now scattered throughout the many planets of the Ecumene.

One of these planets is where our hero is sent, heading a strong team of keepers and mercenaries. Giant corporations, adventurers from all walks of life, traders, and the military have clashed in a fierce battle to take possession of the legacy of the Ancients.

In search of the artifact, the hero will face many adventures and find true friends, love, and glory!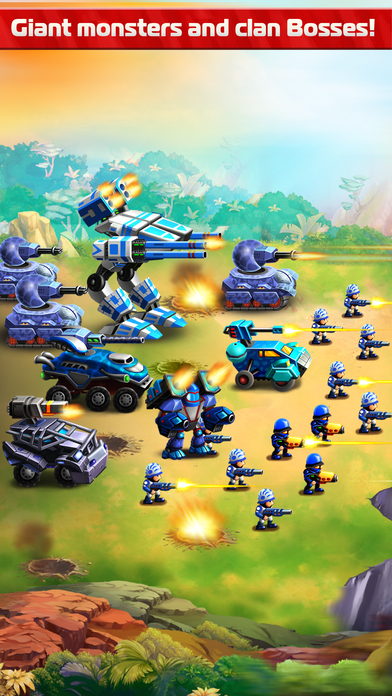 Supported Devices
:
iPhone5s-iPhone5s
iPadAir-iPadAir
iPadAirCellular-iPadAirCellular
iPadMiniRetina-iPadMiniRetina
iPadMiniRetinaCellular-iPadMiniRetinaCellular
iPhone6-iPhone6
iPhone6Plus-iPhone6Plus
iPadAir2-iPadAir2
iPadAir2Cellular-iPadAir2Cellular
iPadMini3-iPadMini3
iPadMini3Cellular-iPadMini3Cellular
iPodTouchSixthGen-iPodTouchSixthGen
iPhone6s-iPhone6s
iPhone6sPlus-iPhone6sPlus
iPadMini4-iPadMini4
iPadMini4Cellular-iPadMini4Cellular
iPadPro-iPadPro
iPadProCellular-iPadProCellular
iPadPro97-iPadPro97
iPadPro97Cellular-iPadPro97Cellular
iPhoneSE-iPhoneSE
iPhone7-iPhone7
iPhone7Plus-iPhone7Plus
iPad611-iPad611
iPad612-iPad612
iPad71-iPad71
iPad72-iPad72
iPad73-iPad73
iPad74-iPad74
Minimum iOS Version
: iOS 8.0
Download Size
: 84.2MB
---
EA mobile Game Changer member + Streamer