Ant Hunt: Troublesome ants await capture!
---
Hello dear players !
After several months of hard work, we've just finished our new game for iOS (iPhone/iPad) named Ant Hunt.
It is a free game where the player must find a special ant that hides among other ants.
It has a
single player
mode (40 levels), a
multiplayer mode
(up to 4 friends on the same device), and a
daily challenge
mode (to compete among worldwide players).
The planned release date is the 06 of October 2017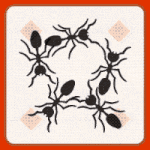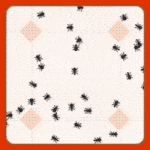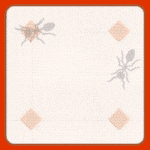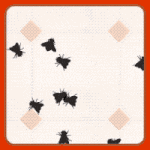 ___________________________________________
DESCRIPTION : What's that game???
The presentation video :
Some screenshots of the game :
The App Store description:
Quote:
A special ant hides among other ants.
So many specialized ants to search through while their behavior continuously changes.
Your reflexes and skills of observation will be stressed!

But wait, there is more!

Time is running out, greater distractions like the black spider, capricious flies, agitated aphids, or thieving anteater will thwart your victory.

* Play in story mode and progress through different levels to access new and exiting animals.
* Play with your friends (up to 4 players on the same device) and challenge them to a whole new level of craziness.
* Play the daily challenge and compare your performance to many other players around the world.

This will be a serious challenge for those who want to make all the achievements!

Will you dare to be the great Ant Hunter ?
For information, the game is a free to play game.
The cereal (the in-game currency) can be used, mainly to get some help while playing.
They are not mandatory at all, and you can finish all the game without using them.
(well, I hope some people will use them at some time... or I'll really have to look for another job
)
___________________________________________
Thanks to those who helped in beta testing the app, the game has now successfully passed the Appstore validation.
The official release date is the 6 of October.
Thanks again for your help.
... and see you soon on the App Store!
---
Last edited by Paco_777; 09-23-2017 at

03:03 PM

. Reason: remove references to beta tests since they are now finished.