The Box Squad - Box-Ville needs you!
---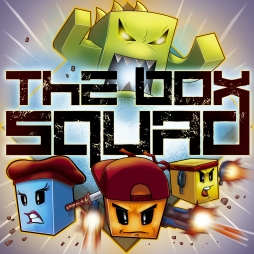 Listen up you bunch of cardboard! Box-Ville is under attack from a giant box monster known as Dragox. We need to take this BIG MOTHER [EXPLETIVE DELETED] down! Now Soldier, this mission isn't going to be easy, you will need to side flip and slide out of the way of its signature attacks in this shoot 'em up mobile adventure.
Mission Briefing:
I want you to take down this box monster at all costs! Dragox is larger than the bubble wrap I [EXPLETIVE DELETED] out each morning, so you will need to battle up on the rooftops if you want to stand any chance of doing any damage.
Strategy:
You will be facing a barrage of attacks from this monster and to survive this onslaught you will need to side flip and slide out of the way. Now I don't care how skilled you think you are at the latest FPS but you will not be able to shoot whilst moving! Before you get your packaging in a twist, firing will be automatic when stationary and you will charge your special if you slide long enough which activates upon releasing.
Attacks:
Here are some of the known attacks Dragox will be serving buffet style:
Foot Stomp:
Aint no night light here, avoid that moving shadow before Dragox flat packs you with his enormous foot!
Needle Throw:
You better not be scared of Needles recruit, as more than one will be hurtling towards you! Its up to you, find the gap or prepare for a checkup from Nurse Dragox!
Earthquake:
Feeling butt hurt yet?! You will if you don't dodge this next attack.
Fire Balls:
That aint burning love you feel… Thats balls of fire raining down on you one at a time!
The Box Squad:
Time for you to meet the squad. We have:
Yella!
The Courageous Leader - Aggressive yet sarcastic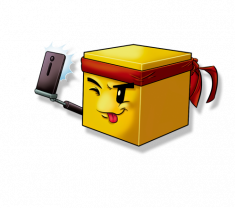 Bloo!
Tactical Genius - Analyses the situation and is always ready to defend her squad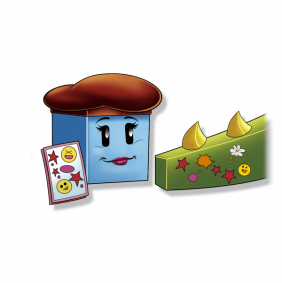 O.B!
The Rookie - Free spirited goofy jokester who wants his presence to be known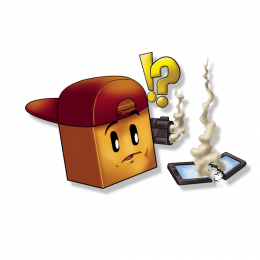 Dragox Origin Story:
You think Dragox just fell from heaven?! No, the once inhabitant Shadox created him out of revenge for being banished from Box-Ville…
Im sure there will be more monsters in the future… better get my crayons ready…
Join the Box-Ville community and become a Box-Villian:
Don't want to take on Dragox in the early stages? You can still do Box-Ville proud by signing up to the mailing list and the Facebook page:
Mailing List
Facebook
I got one last question for you Private. Do you have what it takes to serve Box-Ville and become the hero that you are! Opt into the Beta and Alpha groups and help get Game Development going so we can stop Dragox sooner!
Become a HERO
Love
Sgt. Card
________________________________________________


© SNT Gaming, LTD. All rights reserved