Tako Bubble - Promo Codes (iOS/Android Ad Removal)
---
Hi all,
Tako Bubble is a mildly challenging turn-based puzzle game. You move Tako the yellow octopus around with 4 direction swipes mapped into different platforming actions (jump, bump, stomp, sneak beneath tiles, hang onto ceilings). Clear the bubbles until you find the rainbow one to get past a level!
The game's web demo is rated 3.84 stars on
Newgrounds
(224 votes), and just got featured in Apple App Store (Taiwan at least). Although we need to sustain the development, I understand people don't like ads so here are some promo codes for TouchArcade readers. Please remove TAKO-BUBBLE from the code before redeeming, and leave a message saying it's taken.
Feedbacks are always welcomed! Please leave a comment on our game's forum thread:
http://forums.toucharcade.com/showthread.php?t=316050
iOS
1.TAKOPRMH6ETF4EFYBUBBLE
2.TAKOYKEY7T9M3KXLBUBBLE
3.TAKOTHX34RKET7X4BUBBLE
4.TAKO6773W4YLE3XMBUBBLE
5.TAKOKRHELFW33M3RBUBBLE
6.TAKO7PAX99YYYN4EBUBBLE
7.TAKOJ64AML4E9LR4BUBBLE
8.TAKOEJRMT3TE9H7KBUBBLE
9.TAKO9LEPY9WKLMX3BUBBLE
10.TAKOEJXP7LWAWFYWBUBBLE
Android
1.TAKOTB0G192M9GRLLL5LVB5BE8BBUBBLE
2.TAKOG82YWLVXF6ZSPVPFZPNG30MBUBBLE
3.TAKO2W1G6HUJAAXZNHFABMNPSEXBUBBLE
4.TAKO325L4DCFJBSAUHZ1AXGW9NHBUBBLE
5.TAKO4JJNY2DL2E4JGXDAZG56WNVBUBBLE
6.TAKOYYNM0KNGH3JL14FYSZ1R9SJBUBBLE
7.TAKOGYNG9NJM3UYA3TJ1RKG4HMMBUBBLE
8.TAKOCJVU0CG3AFTQYVXQM98DKREBUBBLE
9.TAKOLADEV3K6QA2JUG0S7U15M8HBUBBLE
10.TAKO11EUGVTGSVFA5PMYNZNDPFYBUBBLE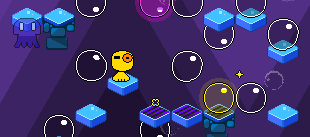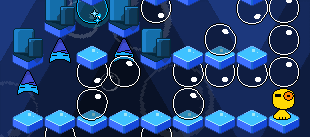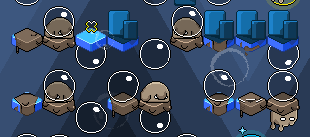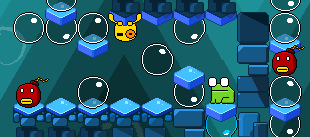 More screenshots and information can be found on our website
HERE
.
Thanks for reading!
Youtube link
|
Pop Up