SNEAK PEAK: Action Hero [Donut Games]
---
Soon to be released.... Action Hero!
- - - - - - -
Be the action hero in a stylish COMIC STRIP adventure!

Feel the adrenaline pumping as you run from wagon to wagon on top of a speeding train, stopping the GANGSTERS from taking over the city.

Put your reflexes to the test and avoid glass bottles, dynamite, boxes and other dangers that come whizzing through the air!
- - - - - - -
Screenshot: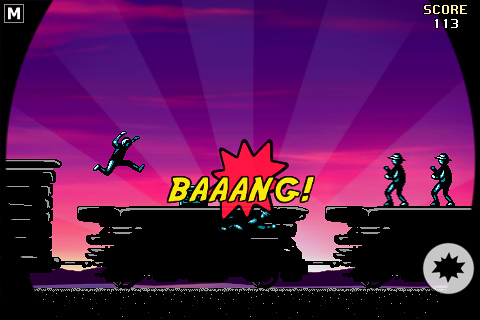 Video:
Youtube link
|
Pop Up
---
Donut Games - 100% Indie, 0% Investors