[BETA] Crush out - quick match-3 online duels
---
Hey guys,
You might remember us from our previous game,
Jump Drive
. We are excited to show you our next game, Crush out (working title) and invite you to a public beta test.
Crush out is a match 3 game with some added twists to make it more fun in quick online PvP battles.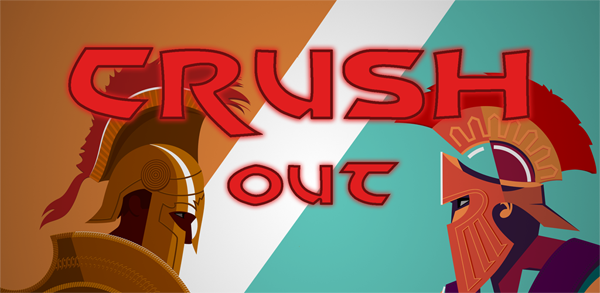 As of now, Crush out is in a very early development stage, you can even call it an alpha. We wanted to bring the game to the general public and see if the gameplay mechanics are fun and challenging. The name is not final, the graphics are stock images, which we are going to change, the functionality is very limited.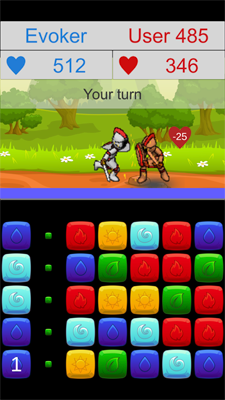 What works now?
* Fight others online
* Play training - you can see how the matching works
How to play?
* Try to make as many valid combinations before the timer expires. The more combinations and complexity the more damage you do to you opponent.
* Then it's the other player's turn, who has several seconds to begin his move
* The game ends when one of the players loses his entire health.
* A typical game goes for about 1-2 minutes.
What is our plan?
* We need to bring players in the game. The online battles work if there is someone you can play against.
* With more players we will have enough statistics to decide if the mechanics are well balanced. We will know what changes we might have to introduce.
* Create cool heroes, add nice animations, make epic battles!
* We may introduce upgrades and experience points. This would depend on the demand and whether we can balance the new features.
How do I join the beta?
iOS
- we have to invite you to TestFlight. Send a private message with your iTunes e-mail address to our company account,
NoSixFive
.
Android
- the beta is public on Google Play. Get Crush out from the link bellow:
https://play.google.com/store/apps/d...osixfive.chaos
Feedback
Please post all comments, feedback, problems here in this thread.