Rummy Club - Rummikub inspired tile-based board game [TESTFLIGHT]
---
Hi Everyone,
We have a new game, soon to be released:
Rummy Club!
It is an offline Rummikub game, where you play against AI in 8 different rooms. Each room has a different bet range limit and rooms are city themed. AI difficulty increases as you progress through rooms. The game has a casino feel to it, however winning the game has a lot to do with how well you can play. The game comes with a tutorial, that explains all the core mechanics of the game.
Planned release date is
May 30th, 2018
.
Instant TestFlight invitation
We would love to have some feedback! Any kind of feedback is more than welcome.
Features:
● Bet big, earn billions and become the King of the Casino.
● 8 different City Themed bet rooms (Rio, Moscow, Istanbul, Bombay, London, Las Vegas, Paris and Dubai)
● Breathtaking 3D graphics (including 3d main menu and 3d tiles)
● 8 unique opponents to play against
● Stunning animations
● AR (Augmented Reality) mode on supported devices.
● Spectacular effects
● Carefully crafted Tutorial
● Leave and resume the game at a later time
● Exceptional Rummy AI engine
● No time pressure
● Play without needing an internet connection (offline)
● No need to wait for slow and disturbing players
● Free to play
● Challenge mode
● Supports 7 languages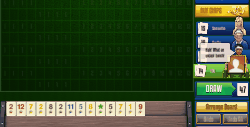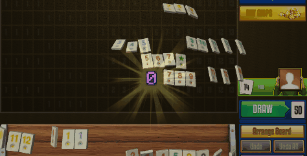 AR MODE !
Youtube link
|
Pop Up
Thanks!
---
Last edited by DenizPiri; Yesterday at

02:47 PM

.