QGL 1.5 - Retro Gaming Trivia for Hardcore Gamers (Universal, GameCenter)
---
Hi everyone!
After a looong submission process, we're happy to announce that
Quiz Game Land Update 1.4
, together with a
Free Lite
version, are
available now
on the App Store!
Quiz Game Land
is an exciting trivia adventure that takes you through the
world of video games
, where knowledge on gaming is the only effective weapon to destroy all the enemies. With 8 mysterious world to explore, dozens of crazy enemies to defeat and collect, 6 mini games and 4 game modes,
Quiz Game Land
is the perfect app for
hardcore and retro gamers
!
The update includes the following new features:
New visual questions with images
8 New enemies to collect in the bestiary
One new minigame
Score indicator on the map screen
Hundreds of new questions to answer!
The
Free Lite version
lets you play through any of the 3 worlds of the first level of Story Mode with any of the difficulty settings, and also includes the bestiary to collect the defeated enemies.
Here are some screenshots from the update: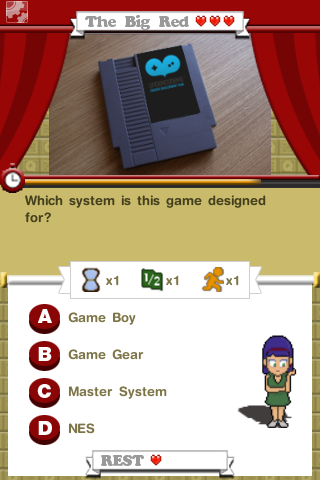 And the promotional video (from version 1.0)
Youtube link
|
Pop Up
Quiz Game Land v.1.4
is available now for
only 1.99$
Here
Quiz Game Land Lite
is available now
for free
Here
For more information, complete features,
online leaderboards
and media please visit the official site at
http://www.undercoders.com/en/Quiz-Game-Land.html
We hope you enjoy it and we look forward to reading your opinions!
Undercoders