BETA TESTERS NEEDED: Sailboat Championship by Infinite Dreams!
---
BETA TESTERS NEEDED!
We are looking for 10 beta testers for our upcoming iPhone game
Sailboat Championship
! You do not need to have a big experience in beta-testing (however it would be appreciated) but make sure that you will find time to play the game a bit and provide us feedback (we will send you a short query).
If you want to beta-test and get the alpha copy of the game contact me via PM and provide such information as:
information about the model of your iPhone/iPod
rate your experience in testing games
what kind of games do you like
why would you like to test Silboat Championship
From those who will be interested we will choose 10 who will get a test copy of the game.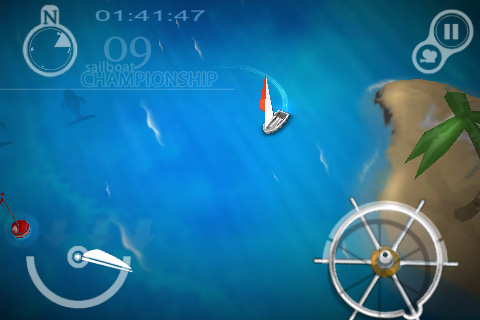 PRODUCT DESCRIPTION:
Feel the sea breeze in your hair as you sail on the big blue ocean! Play as steersman, yachtsman or skipper and race against time, wind and other players (global ranking) on many different water courses! Complete various tasks, improve your sailing skills and collect all in-game gold awards! Become the ultimate master of Sailboat Championship!
Youtube link
|
Pop Up
For more information on this title please visit the official website of the product:
http://idreams.pl/SailBoat