PuzzleManiak 2.5 out, price dropped to $2.99
---
Hi all,
Just to tell you that PuzzleManiak, the collection of 20 puzzle games for iPhone / iPod Touch, has been released today in version 2.5 and the price has dropped to $2.99, but only for the week-end.
PuzzleManiak web site:
http://puzzlemaniak.com
Direct link to AppStore:
http://itunes.apple.com/WebObjects/MZStore.woa/wa/viewSoftware?id=292319186&mt=8
PuzzleManiak is a collection of 20 puzzle games (Bridges, Dominosa, Filling, Galaxies, Loopy, LightUp, Mines, Net, Pattern, Rectangles, Sudoku, Slant, Tents, Unequal, Untangle, Blackbox, SameGame, Pegs, Guess and Map) available on iPhone/iPod touch.
All games are generated on-the-fly and have an unique solution, thus you'll never play the same puzzle twice.
All games have a lot of difficulty levels, from easy to very hard.
Statistics are maintained for each game, and each level of difficulty.
For each game, a daily web challenge is available: in this mode, everyday, all players around the world will play the same unique puzzle and compare their scores to other ones.
There is also a 'special web challenge' in which all players play a unique puzzle game, but without knowing which one it is before starting it.
A new online mode has just appeared: after any (local) game, you can submit it to the website, so that every other players can play it and so you can compare your scores to the other ones. This mode is the 'Players challenges' mode.
Current puzzle is always saved when exiting, so you can resume it later, whenever you wish.
10 best scores of each game are saved locally.
Screenshots: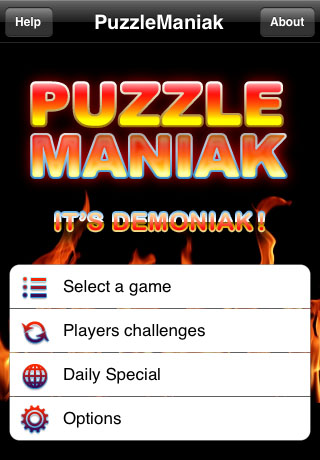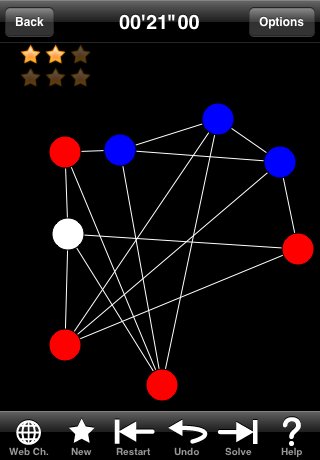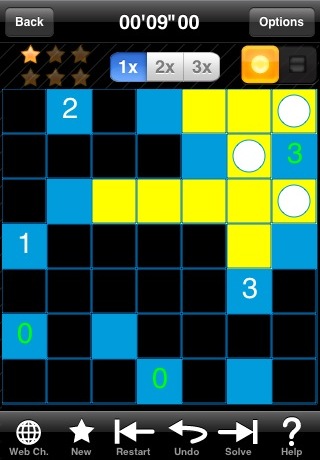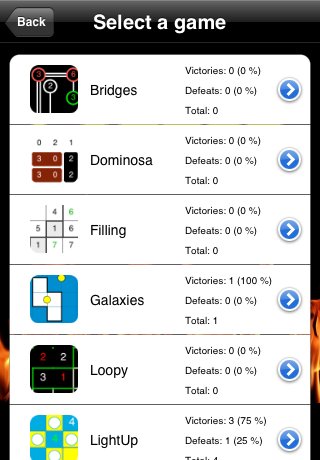 Enjoy!