Sailboat Championship by Infinite Dreams FREE with OpenFeint support in review!
---
SAILBOAT CHAMPIONSHIP FREE WITH OPEN FEINT SUPPORT NOW IN REVIEW!
Sailboat Championship will be soon available for free download on App Store as the game is in review right now! Follow us on Twitter (
http://twitter.com/idreamsgames
) to stay tuned for more news on this matter!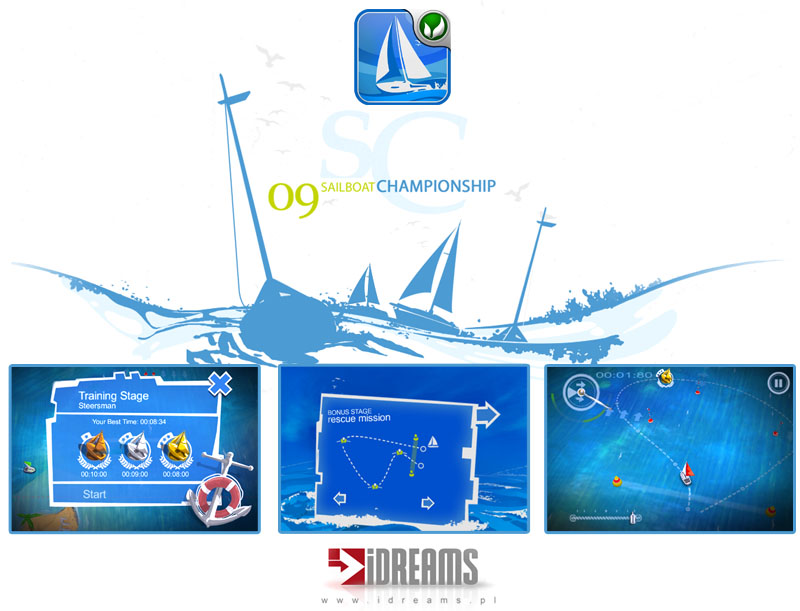 PRODUCT DESCRIPTION:
Feel the sea breeze in your hair as you sail on the big blue ocean! Play as steersman, yachtsman or skipper and race against time, wind and other players (global ranking) on many different water courses! Complete various tasks, improve your sailing skills and collect all in-game gold awards! Become the ultimate master of Sailboat Championship!
Official website:
http://www.idreams.pl/SailBoat