Which game genre do you feel the App Store is most lacking in?
---
I thought this might be a good way of letting developers know what kind of titles we are after now..
Some game genres have clearly taken off on the App Store while others haven't. I think what determines the current mix of game types on the store at the moment isn't just dependant on what kind of games lend themselves to the touch screen controls but also the perception of what iPhone/iPod Touch gamers want to play and how long they want to play for.
Arcade titles where you can entertain yourself by tapping away for a few minutes are obviously big sellers on any mobile platform, but the iPhone also has more and more "full" game experiences, such a point & click adventures like Beneath a Steel Sky and soon Broken Sword, FPSs like N.O.V.A and RPGs like Zenonia, Ravensword etc.
What sort of games do you feel the platform is currently lacking in?
Personal my vote goes to Action Adventures. I'm talking about longer, story driven action titles, usually with an overworld, and often RPG elements adding depth.
We're obviously talking Zelda, Metroid etc. here.
The way I see it there's still no competition with the Nintendo DS for a popular, polished, story driven and iconic action adventure to rival those franchises.
I know a lot of you have expressed the wish for such a game and I suppose the fact that it's such a difficult kind of game to make and there are so many easier ways to make money on the App Store are why we haven't seen it yet.
EDIT: Adding a list to describe each genre:
Action Adventure
-
(Zelda, Metroid etc.)
Action-adventure is a hybrid genre, and thus the definition is very inclusive, leading it to be perhaps the broadest genre of computer and video games. Typically, pure adventure games have situational problems for the player to solve, with very little or no action. If there is action, it is generally confined to isolated minigames. Pure action games have gameplay based on real-time interactions that challenge the reflexes. Therefore, action-adventure games engage both reflexes and problem-solving, in both violent and non-violent situations.
Super Metroid
The Legend of Zelda: Phantom Hourglass
Classic Adventure
-
(point & click eg. Grim Fandango)
An adventure game is a video game in which the player assumes the role of protagonist in an interactive story that is driven by exploration and puzzle-solving instead of physical challenges such as combat. he adventure genre's focus on story allows it to draw heavily from other narrative-based media, such as literature and film. Adventure games encompass a wide variety of literary genres, including fantasy, science fiction, mystery, horror, and comedy.
Broken Sword II: The Broken Mirror
Grim Fandango
Turn-Based Strategy
-
(Civilisation etc.)
A turn-based strategy (TBS) game is a strategy game (usually some type of wargame, especially a strategic-level wargame) where players take turns when playing. This is distinguished from real time strategy where all players play simultanteously.
Advance Wars DS
Civilisation IV
RPG
-
(Final Fantasy etc.)
Generally, the player controls a small number of game characters, usually called a party, and achieves victory by completing a series of quests. Players explore a game world, while solving puzzles and engaging in tactical combat. A key feature of the genre is that characters grow in power and abilities, and characters are typically designed by the player. RPGs rarely challenge a player's physical coordination, with the exception of action role-playing games.
Dragon Quest IV (DS)
Final Fantasy VI
Platformer
-
(eg. Mario, Crash, Sonic)
The platform game (or platformer) is a video game genre characterized by jumping to and from suspended platforms or over obstacles (jumping puzzles). It must be possible to control these jumps and to fall from platforms or miss jumps. Platformers were, at one point, the most popular genre of video game. At the peak of their popularity, it is estimated that between one quarter and one third of console games were platformers.
Super Mario World
Crash Bandicoot 3
First Person Shooter
-
(eg. Halo)
First-person shooter (FPS) is a video game genre which centers the gameplay around gun- and projectile weapon-based combat through the first person perspective; i.e., the player experiences the action through the eyes of a protagonist. Generally speaking, the first-person shooter shares common traits with other shooter games, which in turn fall under the heading action game.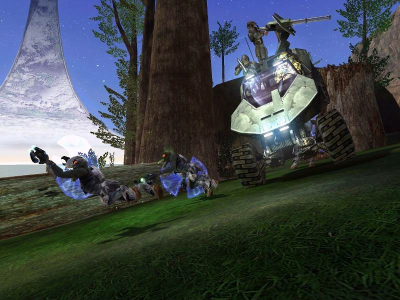 Halo
Goldeneye
Beat'em Ups/Fighters
-
(Streets of Rage, Street Fighter etc.)
Fighting game is a video game genre where the player controls an on-screen character and engages in one-on-one close combat with an opponent. These characters tend to be of equal power and fight matches consisting of several rounds, which take place in an arena. A beat 'em up (also known as brawler) is a video game genre featuring melee combat between the protagonist and large numbers of antagonists. These games typically take place in urban settings and feature crime-fighting and revenge based plots, though some games may employ historical or fantasy themes.
Street Fighter 2
Streets of Rage
Survival Horror
-
(eg. Silent Hill)
Survival horror is a subgenre of action-adventure video game inspired by horror fiction. These games make the player vulnerable by providing them with less ammunition and fewer heavy weapons than other action games. Although combat is a part of the gameplay, the player must ration ammunition by evading enemies and avoiding direct confrontation. The player is also challenged to find items that unlock the path to new areas, and solve puzzles at certain locations. Games make use of strong horror themes, and the player is often challenged to navigate dark maze-like environments, and react to unexpected attacks from enemies.
Silent Hill 2
Siren (PS3)
RTS
-
(StarCraft etc.)
Real-time strategy (RTS) games are a genre of computer wargames which do not progress incrementally in turns. In an RTS, as in other wargames, the participants position and maneuver units and structures under their control to secure areas of the map and/or destroy their opponents' assets. In a typical RTS it is possible to create additional units and structures during the course of a game. This is generally limited by a requirement to expend accumulated resources.
StarCraft II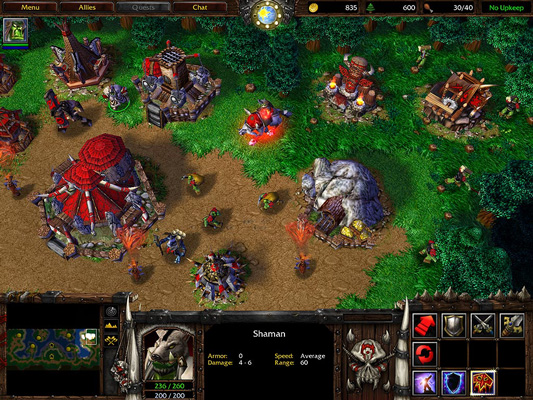 WarCraft 3
MMO
-
(World of Warcraft etc.)
Massively multiplayer online role-playing game (MMORPG) is a genre of computer role-playing games in which a very large number of players interact with one another within a virtual game world. As in all RPGs, players assume the role of a fictional character (often in a fantasy world), and take control over many of that character's actions.
World of Warcraft
---
Last edited by Yixian; 01-17-2010 at

07:49 AM

.