PlayScreen Movie Trivia Contest: Promo code for Bounce Trap Tilt
---
Because Bounce Trap Tilt is featured in "What's Hot" today, this one will be easy.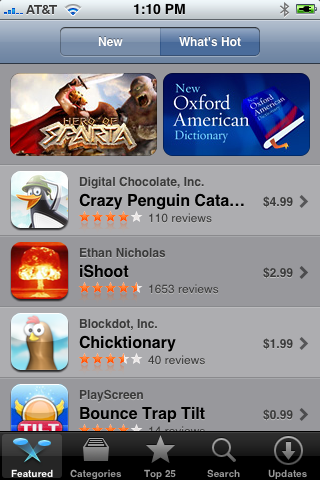 The rules:
1. No editing of messages.
2. The decision of the judges (me) is final. No whining.
The Question: In this tribute to the video game industry, what do you need to have appreciate the sort of music used in Bounce Trap Tilt?
The answer is TWO WORDS.
Have fun.
---
A late game is only late until it ships. A bad game is bad until the end of time.

- Shigeru Miyamoto