Three Promo codes for Bounce Trap Tilt!
---
Ok,
In celebration of Bounce Trap Tilt being listed as #4 in WHAT'S HOT on the App Store we're giving away some codes.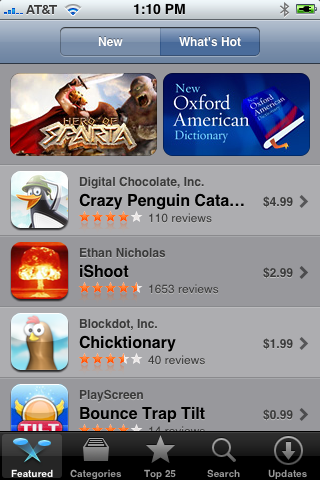 So, I'm giving away some Promo codes.
Here's what the game looks like:
Think of a Pachinko machine + pinball + tilt-a-maze (we just added support for the accelerometer).
So here are some promo codes:
LPPRWRN9E4L6
LR966NF94RL4
HJYW6LEHHXT3
Enjoy the game.
(I'm too busy to do PM's or a Trivia contest today ... sorry).
---
A late game is only late until it ships. A bad game is bad until the end of time.

- Shigeru Miyamoto