Upcoming Charming Story-Telling Game for Teens/Young Adults: Emily's Girl Talk
---
Hello, we're a family-owned and operated iPhone app developer, and our upcoming game for the iPhone/iPod Touch is Emily's Girl Talk, a fun story-telling game that should be in the App Store in the next week or so. We developed Emily's Girl Talk as a charming game that people could play and come up with funny stories to share with friends. Emily's Girl Talk includes the classic games MASH, Lemon, Cootie Catcher and the Love Game, which girls in particular might be familiar with or grew up playing. It also includes a journal to keep track of all your stories, and you can earn cute stickers by playing the game.
Screenshots of EGT are attached and a short YouTube video, narrated by our co-founder Emily (whom the game is named after), is embedded below as well.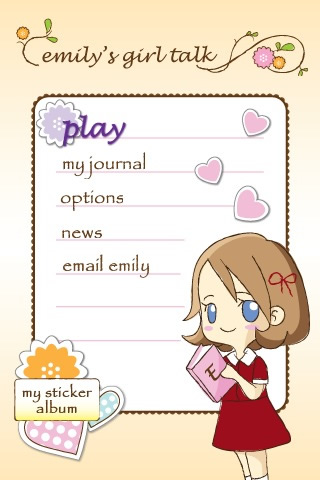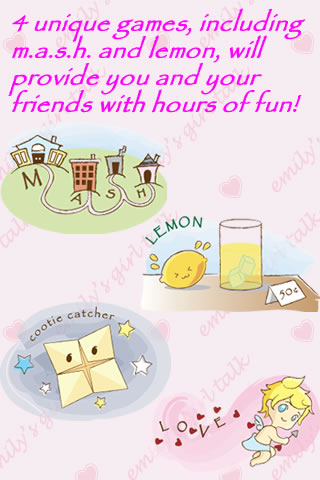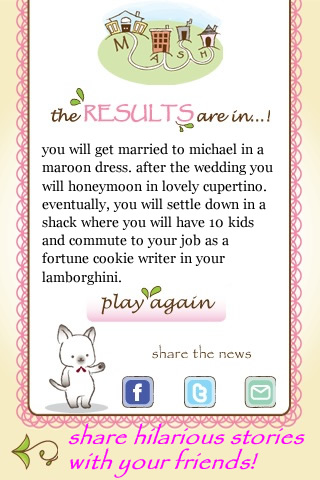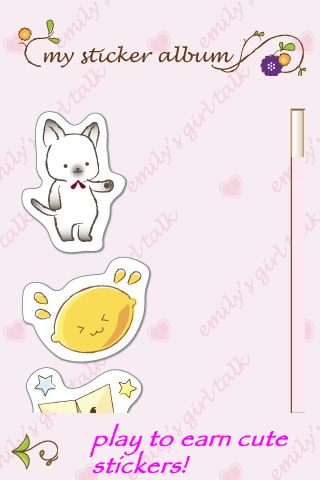 Youtube link
|
Pop Up
Hope you enjoy this preview!