Title Preview: Bag Bigfoot Puzzle/Strategy Game
---
Here's a preview of a new PlayScreen puzzle/strategy game that should be out in a few days (already submitted):
In Bag Bigfoot your goal is to capture the elusive Bigfoot by placing stone pillars on a hex map (trivia, I started in this business at Avalon Hill).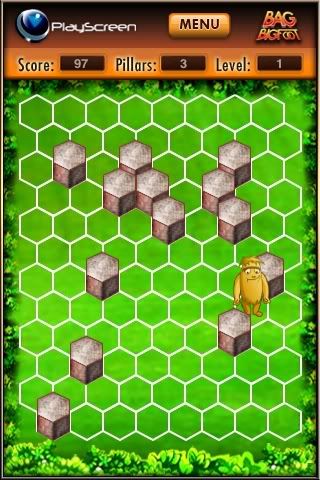 At first there are quite a few pillars left by former explorers, but as you progress through the levels there are less and less.
This is a game that looks simple but will frustrate the heck out of you. You're going to HATE IT when Bigfoot laughs at you. I know I do.
99 cents. Automatic save of game in progress as well as manual save of a game at any point (really useful to save the start of a level).
---
A late game is only late until it ships. A bad game is bad until the end of time.

- Shigeru Miyamoto