[First Look] Pimp My Tan: Caramel Vixens
---
Pimp My Tan has just been released! You can find it on the app store. Constructive criticism is welcome!
or just follow this link:
http://itunes.apple.com/tw/app/pimp-my-tan/id363970440?mt=8
Hey everyone at TA! We here at EzMoBo have recently begun wrapping up production of our newest game Pimp My Tan and decided to share a few screens of our upcoming release in the casual management game genre.
It's always difficult to try and create something unique, especially with the climate of the app store right now being what it is, which is why I am glad to introduce to you something that is not a TD, platformer, puzzle, or zombie game.
Pimp My Tan is a casual game in which you, the nameless protagonist assists a couple of fine young ladies in achieving the perfect tan. Check out some of the screens below: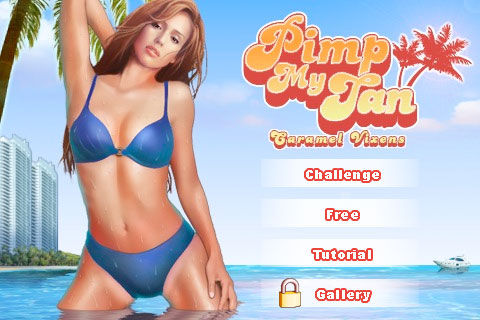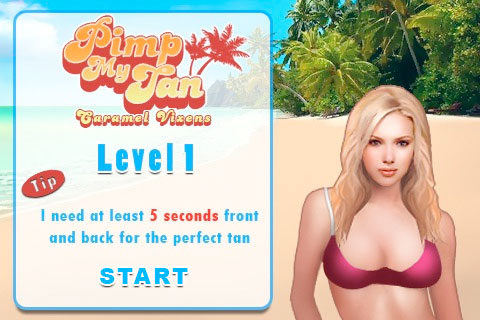 Any comments/question are welcome! Is the art style a little too real? I'd like to hear what everyone thinks.
---
Last edited by fiveohthree; 04-05-2010 at

09:47 PM

.