Castle Tiles, a Multiplayer Puzzle Game
---
Castle Tiles is a new puzzle game, created exclusively for the iPad!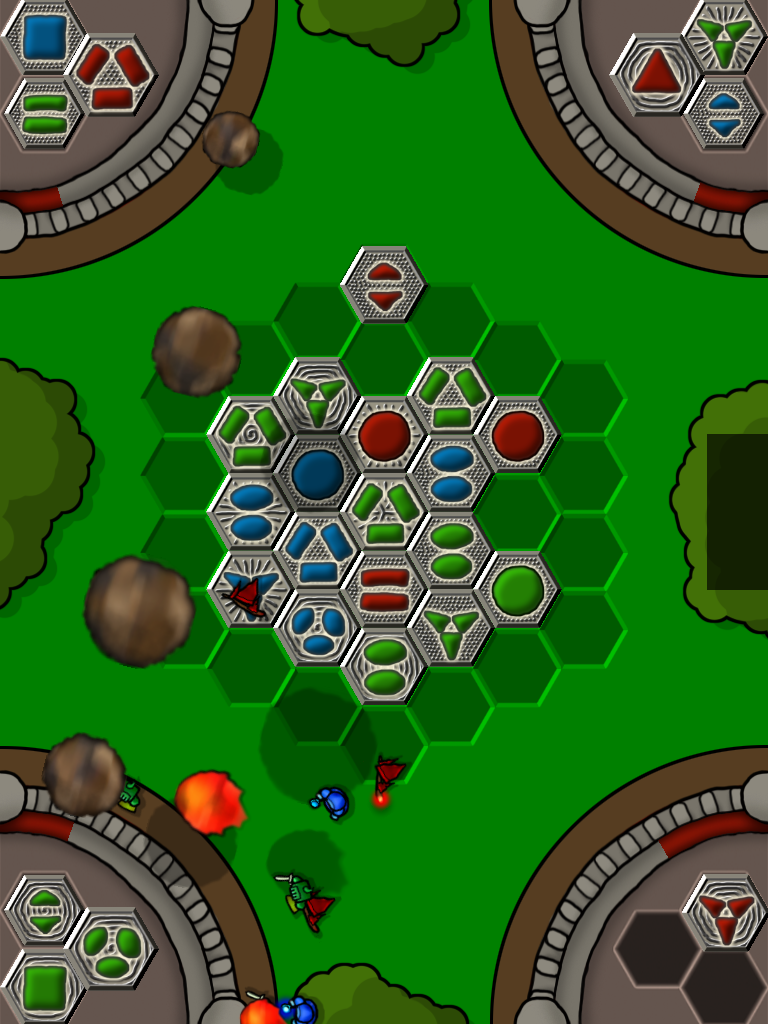 The game play is similar to the card game, Set. The big difference is that more tiles are laid out, that you have to wait a little while between making matches, and that matches attack the highest scoring opponent. All this was done to even out the playing field because my wife always kicks my butt in Set.
I'm working on a demo video now. The last thing remaining is to settle on a price. It'll be somewhere between $1.99 and $4.99. Any thoughts?