The Creeps! HD
---
I am pleased to announce The Creeps! HD for iPad is available now!
The Creeps! HD has larger maps, higher resolution artwork and brand new gameplay!
Presents! For me? ... But why are there always sweaters inside??!
When the sweaters rub their sleeves together, they produce sparks of static electricity. Make sure you collect the sparks! Why? So you can build BATTERIES (new tower!) of course. Batteries "charge up" any tower directly above, below, or to the sides (shown with a lightning bolt). Towers that are "powered up" do massive damage (and yes, multiple batteries will stack the bonus damage!). But be careful with the batteries! The more powerful the towers are that they are connected to, the faster the battery gets drained. Once a battery is completely used up, it poofs away and must be replaced!
The Creeps! HD does not contain any of the original maps (it has all NEW maps!), so even if you already own The Creeps! for iPhone, there's plenty of new content for you here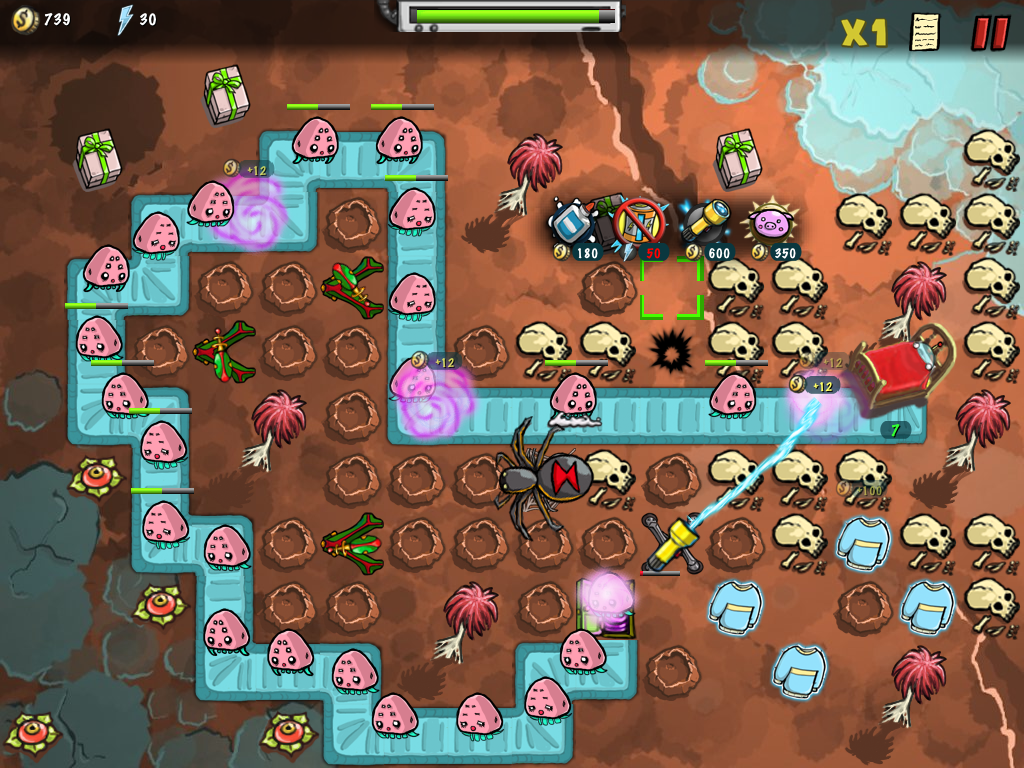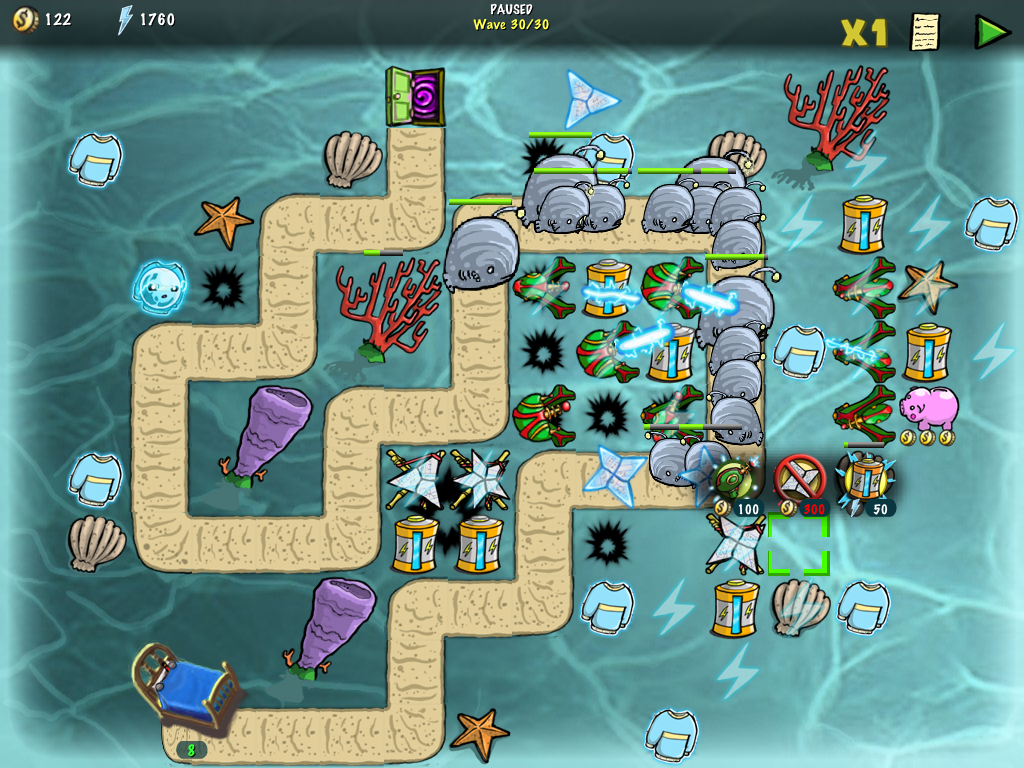 ---
Last edited by RegularStormy; 04-02-2010 at

09:41 PM

.