SpiritPad: The Oracle for iPad - Make Contact!
---
I am happy to announce SpiritPad: The Oracle coming to the iPad tomorrow, April 3rd!
iTunes Link
SpiritPad: The Oracle is a group event, an entertaining multiplayer experience with a supernatural twist! Have fun or take it seriously and set up your own Sťance! Light some candles and invite your friends over for an evening of fun and mystical mayhem!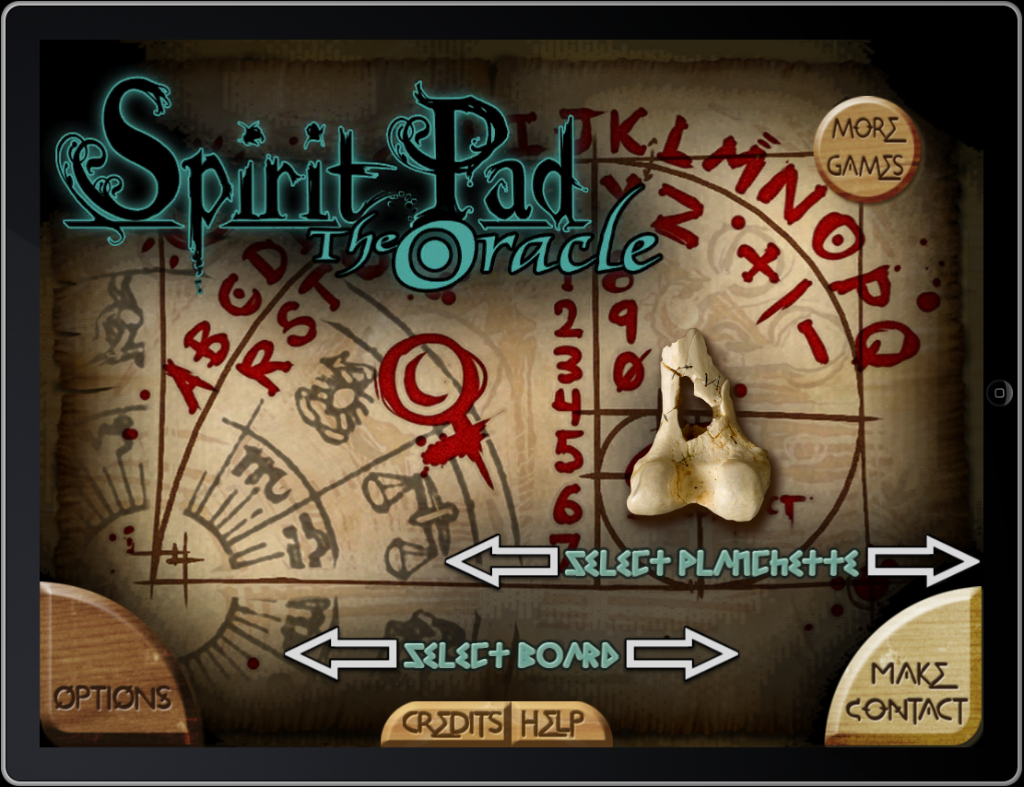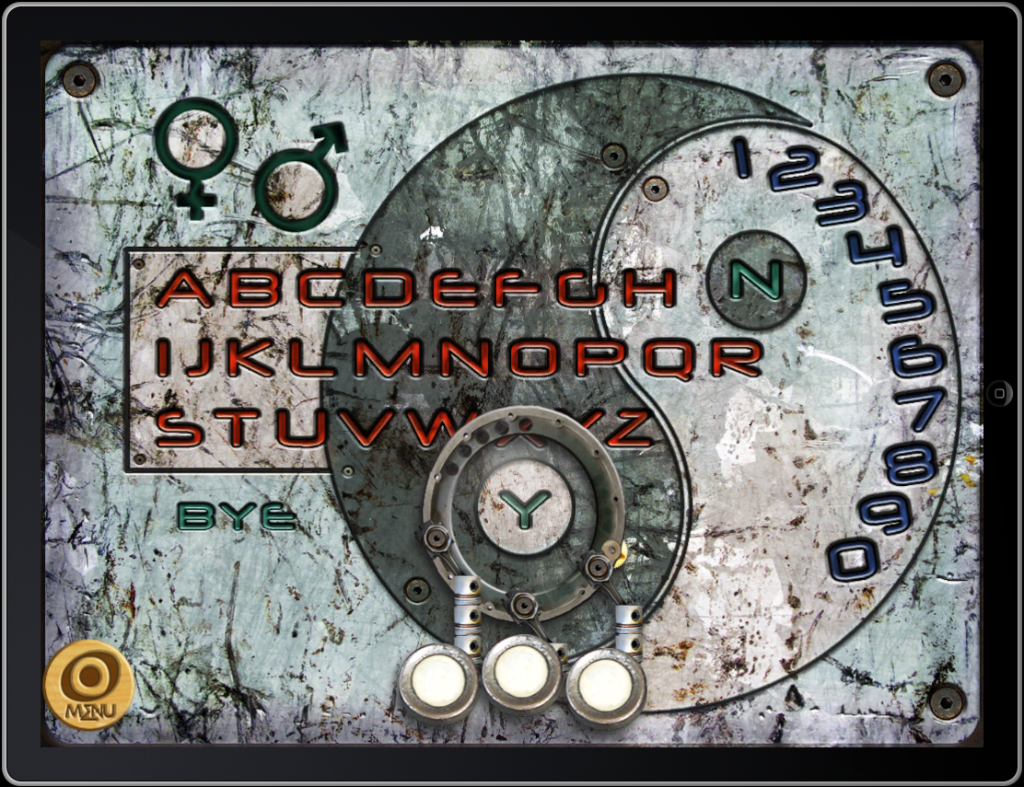 Not to be confused with the toy Ouija, Spirit Board is a real talking board, a digital connection to the "Other Side". Now with the power of the iPad, you and your friends can bridge the gap to the spirit world! One person places one hand on the Digital Planchette onscreen, the others touch any one of the "Spiritual Conduits" on the corners/edges of the board to channel their collective spiritual energies into the board. Over time the planchette will begin to move with your hand and you will see messages spelled out. Track the letters and try to decipher the messages and their meaning with all your friends. SpiritPad: The Oracle will get your friends talking and maybe even freak them out so you can separate the wimps from the curious!
SpiritPad features:
** Realistic Spirit Board interaction
** 3 Spirit Boards to choose from
** 4 Planchettes to use to channel the spirits with
** 2 mood setting music tracks
The iPad is the perfect device to digitally emulate a "Talking Board" and have it be a shareable & social experience with friends. Using the touchscreen, the accelerometer and simulated physics, we have made an experience as close to the real thing as possible.
The Mad Monkey Crew is hard at work on updates for SpiritPad, that will expand the experience into new realms! Look for updates shortly after launch to add the following content and features!
** More stylized/themed Boards and Planchettes to choose from
* Haiti VooDoo Themed Board and Planchette
* 40's style Dark Noir Themed Board and Planchette
* Cthulhu Themed Board and Planchette
* And many others!
** Additional Modes of play including...
* Party games
* Oracle Mode
* Fortune Teller
* Rune Dice
* Tarot Cards
* VooDoo Dolls
* Plus other entertaining supernatural/occult enhancements!
SpiritPad: The Oracle is a premium Ouija app developed by professional game devs that have a genuine interest in the occult and all things spooky.