The Visitors from Mir (universal app for iPhone and iPad)
---
a game of peace.
Hi,
Don't mean to double post but since my game is a universal app i need to announce it in the iPhone and iPad sections of the forum. please forgive.
I am the creator of a new game, The Visitors from Mir. In the past, I have done animation for the movies Waking Life and A Scanner Darkly. This is my first game for the iPad and iPhone (a universal app). I did all the programming, art, and music/sound. I wanted to make a game that is easy to play and has a message of nonviolence.
I hope you will check it out so that i may continue to make more games and artsy apps. here's the link and images are at the bottom of this post.
http://toucharcade.com/link/http://i...364908140?mt=8
This is a true story. Nothing earth shattering but a few years ago I had this vivid (bordering on lucid) dream where I was walking down a mountain road and as I rounded a curve i encountered a group of aliens. Little ones with kind eyes and faces but big heads. I felt no fear whatsoever and they seemed very peaceful and kind.
I casually asked them, "Where ya from?"
They replied, "We are from the planet Mir which is 43 miles west of what you call the Sun." (which made me sort of laugh after waking)
There was probably more to the dream that i have forgotten. But what amazes me about the dream is at the time (in real life), I had never heard of the word Mir, nor the space station Mir. I came to learn that the word means "peace" or "world" in Russian. This is not the first time I have had dreams where information that I had no prior knowledge of has been given to me. Then looking the info up later I find it to be very pertinent to the dream.
Already being a pacifist, I decided to create an iphone game(and iPad) based on these Mir folk. I wanted to make a game that appears to be a typical whack the aliens game, but based on the player's behavior, the Mir try to get the player to be more peaceful in approaching the game.
It's a very simple to play game so kids or adults who just want to zone out can play it.
Thanks for looking
Regards,
John Paul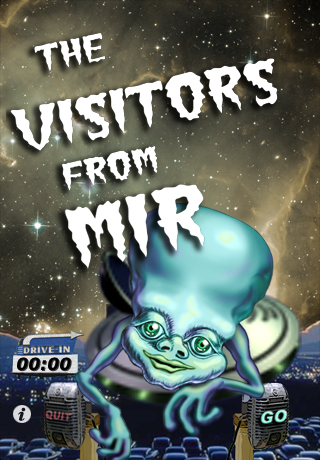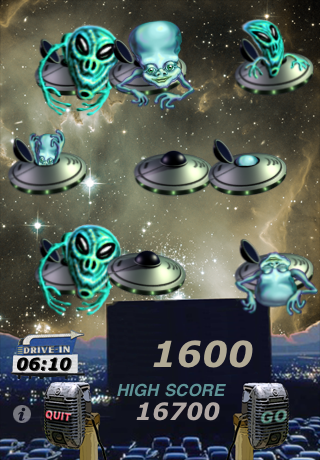 ---
We come from the planet Mir which is 43 miles west of what you call the Sun.