SOW: Now bigger and better!
---
My game may not be at par with most hardcore games out there but my primary goal for this game is
to create awareness and start a campaign towards the green revolution
aside from just giving the players a chance to start their own sim garden and online business.
SOW v1.1.0
will be bigger and better with the new contents and latest social networking features when it comes out!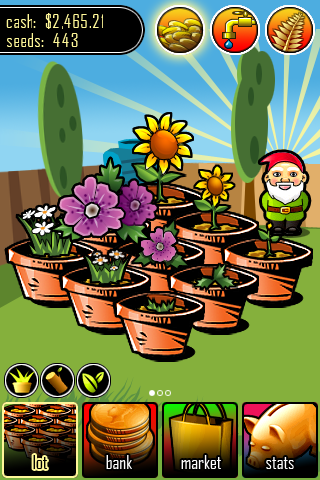 SOW v1.0.1 is currently
available in the AppStore for FREE
! The update will make the game a paid app once submitted and approved by Apple, but will be available as a FREE update for all owners of v1.0.1!
Hope you can give the current version a try and get the update for FREE!