Kayak King
---
Hey everyone.
This is Nathan from Free Time Studios (
SlapHappy!
). I'm working solo tonight on a new game I'm calling Kayak King. It's an overhead river racing game where you row a kayak by swiping on either side of the screen. I'll be posting here on Twitter (@neror) as I make progress, but here's a screenshot of the art that I grabbed off of Google image search running in the game.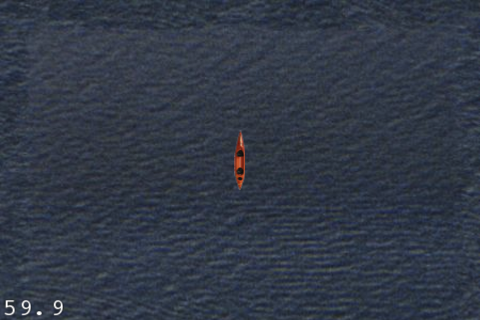 I'm not an artist so the game probably won't be pretty, but it will work.