Infectalicious
---
An apocalyptic infection game where you choose your distance and the map lays out the people and the infection. The infections chase the people (and are slightly faster of course).
Tapping the people makes them change directions, but it's only a matter of time as the infection spreads and gains speed.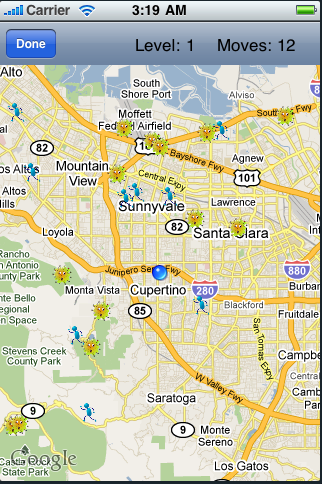 The initial screen lets you choose the distance and also enter urls for images you'd rather use instead of the default images. I chose Owen Goss and bacon...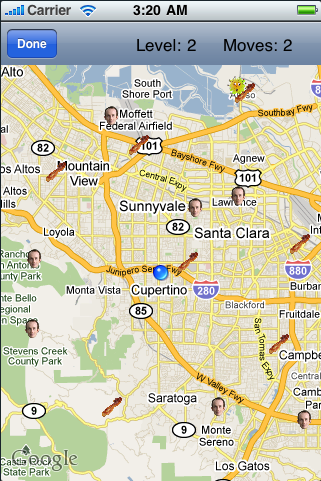 I'm not a game developer. Be gentle.