Pocket Monster: The Virtual Creature Toy - Released!
---
Its finally released!
http://itunes.apple.com/us/app/pocket-monster-the-virtual/id406666715?mt=8
Youtube link
|
Pop Up
Its about this monster that lives on your iPhone or iPod and you can truly interact with it. I mean really touch, push, drag, squezze, stroke, drag and punch... everything you want of the monsters head, every facial feature is fully physic animated! Its much more direct and true interaction then what you may know from games like Sonys EyePet! The Monster will also react to what you do and it comes to live through tons of animations. There are also lots of different looking monsters and you are not only limited to use your fingers, also moveing your iPhone around will affect gravity and with it the monster!
Here is a first look at it:
Youtube link
|
Pop Up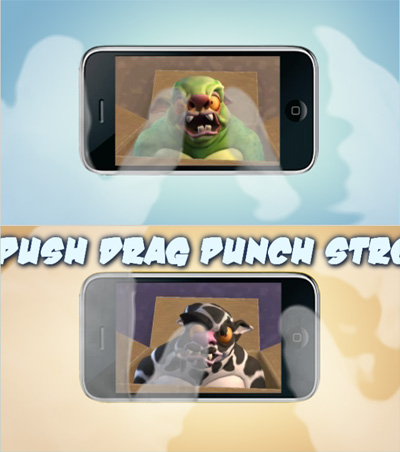 Let us know what you think of it!
This app will be FREE for everyone!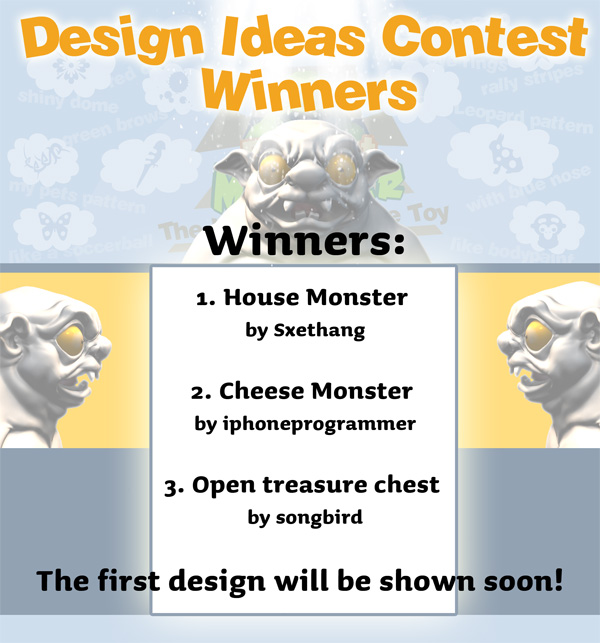 http://forums.toucharcade.com/showthread.php?t=53361
All 3 finished Monster Designs in order:

______________
TocoGames.com
---
Last edited by Toco Games; 12-10-2010 at

10:37 AM

. Reason: Released